"The ache for home lives in all of us. The safe place where we can go as we are and not be questioned."
― Maya Angelou, All God's Children Need Traveling Shoes
According to the United Nations High Commissioner on Refugees (UNHCR), globally, there are more than 65.6 million forcibly displaced people and, among them, 22.5 million are refugees. These are the highest levels of displacement on record and more than half of these refugees are children under the age of 18.
Refugees are defined as those who are forced to leave their home country to escape war, violence, or persecution. After fleeing their country, people seeking refugee status must register with UNHCR in a country of asylum and, of these 22.5 million, less than 1% of refugees end up resettled in another country like the United States. Most end up staying in the country of asylum to set up a new life or waiting with uncertainty until it is safe to return to their home country. The Trump administration plans to reduce the 2017 national number of accepted refugees in the U.S. in half and admit no more than 45,000 refugees in the coming year, including a limit of 19,000 African refugees.
Currently, Kentucky welcomes refugees from Afghanistan, Bhutan, Burma, Cuba, Democratic Republic of Congo, Eritrea, Ethiopia, Iraq, Pakistan, Palestine, Somalia, Sri Lanka, Sudan, and Syria. The largest community of refugees in Lexington is, undoubtedly, the Congolese, which is the fourth-largest resettlement of Congolese in the U.S.
Congolese-born and Kenyan-raised Lexington musician, Abraham Mwinda, is one of these refugees and has been living and making music in Lexington for 4 1/2 years. He speaks Swahili, Lingalas, English, and French. In July, Mwinda released his debut record, Dreamer, with a sold-out release show that raised $1,600 for 4 local non-profits organizations. Since Dreamer dropped, Mwinda won Song of the Year at the annual Sauti Awards in Atlanta and is finishing up his second album, Home, to be released in December.
"One of the hardest questions that I always get asked is "where are you from?" because I never know what to say because I was born in Congo, but I really didn't fully experience it, and I was raised in Kenya. Kenya taught me pretty much everything that I know. It's a process of trying to discover myself and my home in physical location, spirituality, faith, relationships, friendships, and just exploring all that stuff; and my discoveries."
Mwinda started writing songs when he was 7 years old and, after moving to Kenya with his family because of the war in the Democratic Republic of the Congo, they applied for refugee status and Mwinda began exploring the Nairobi music world and writing songs about stories he heard from fellow refugees.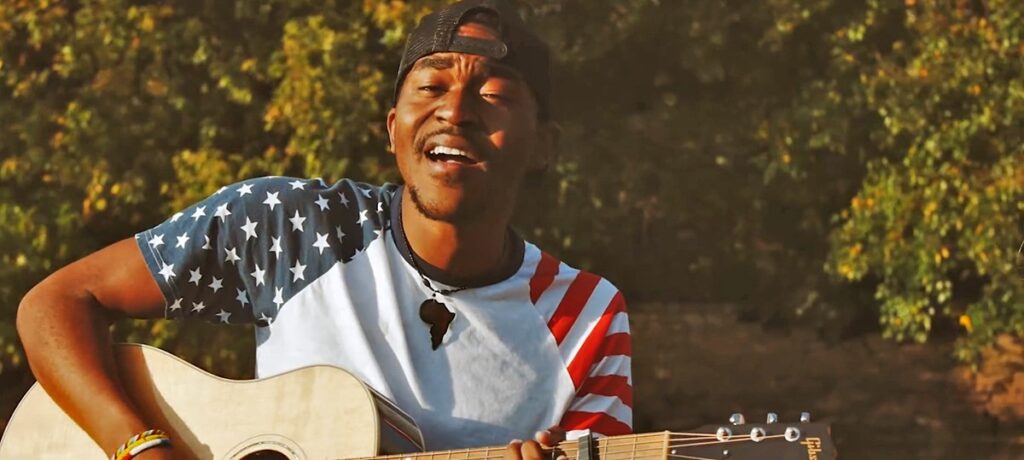 "When I was 14, we were so broke, so hungry, that you want to throw up but you only throw up saliva, because you don't have any food in your stomach. My mom got this money to pay rent, but she was like, I think you should take this money and record that song that you sang for me the other day and she has been my inspiration since."
In 2013, with the help of Kentucky Refugee Ministries, Mwinda and his family resettled in Lexington.
"The African refugee community in Lexington is big, it is really big. Maybe it's just because I'm part of it but I feel like, everywhere I go, I turn around and see one person that I know. There is somebody, somewhere, everywhere – that's how big it is and they are really united, they're really supportive of each other and supportive of their communities, even their American communities. People are opening businesses,  making  friends, and adding value to the Lexington community."
Mwinda started playing open-mic nights at Common Grounds Coffee Shop and got a job working at the University of Kentucky hospital. He then started to build a basic home studio to record his vocal tracks and, using a combination of producers from Nairobi and Lexington, Mwinda was finally able to find the positive Afro-pop sound that he was looking for.
"In Nairobi, they have studios. You have to go to a proper studio to do your music and recording. The other difference that I have seen here with the music industry is that there, if you call yourself a producer, you are able to play every instrument, mix, record, master, and do everything, and compose a beat. But here, one person does the mixing, the other person does the mastering, so in Africa, we don't do that, we know everything, so I think just having that knowledge really helped me because I could do some of the stuff myself."
The new album, Home, is heavier on using Yo Alex and other Kenyan producers than his debut and, as Abraham jokes, "I import beats from Nairobi because they are cheaper." The album features a Swahili track called Domo, which means "cheap talk" and also features Proud Refuge, a rapper from California. The album's title track, Home, was inspired by a conversation that Mwinda had with a teacher about DACA and the effects of being told to go back home when America is the only home that these children know.
"For most of these kids, the only connection they have to their home countries or their countries of birth are their parents. Some of these kids don't even speak the languages from there. This is all they've known their whole lives. I can totally relate to that because, being born in Congo, my Congolese friends make fun of me because I actually have an accent in my Congolese language. I was born there but I wasn't really raised there. I didn't get to experience it fully. There were so many times that I was reminded that it wasn't really home for me. Home is not necessarily a place, you know; it's the people. It's in friendships, it's in relationships, it's in culture."
Check out Chuck's interview with Abraham which includes tasty bits of his music at this link.