Despite the name, DJ Misoshiru and MC Gohan is actually just one person, 28-year-old MC Gohan, from Gotemba, Shizuoka Prefecture. Her recipes-that-you-can-rap project started in Saitama Prefecture at Kagawa Nutrition University, where MC Gohan started making raps for her final graduating project. After her YouTube channel gained lots of followers, she released her first album, "Mother's Food", and signed to the Ki/oon Music, a subsidiary of Sony Music Japan. Her hip-hop influences include Pete Rock, Nitro Microphone Underground, and Q-tip and her fans lovingly call her by the nickname "Miso-han".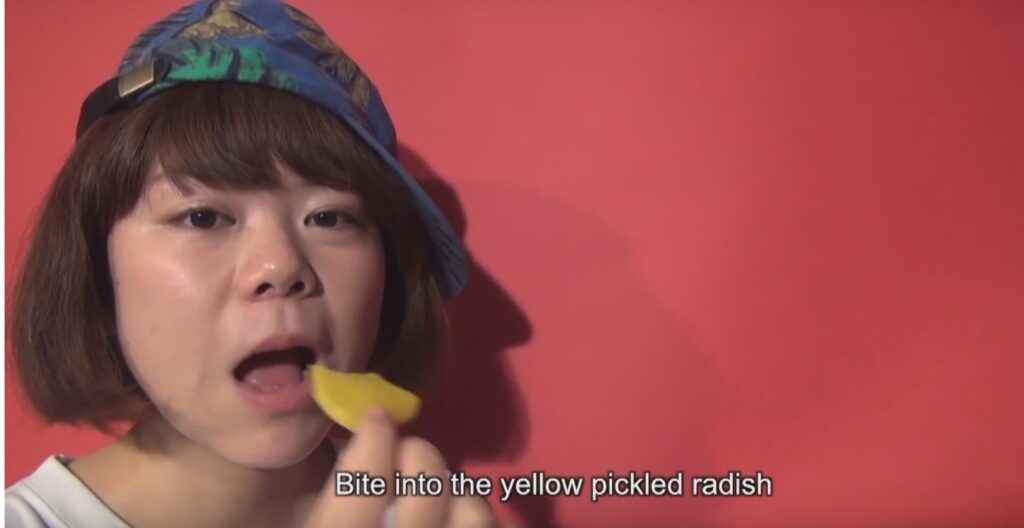 Food is the epicenter of MC Gohan's raps and, when I went to the multi-venue Yatsui Fest in Shibuya, Tokyo, to see MC Gohan perform at Club Harlem, she had everyone in the crowd throw up a pizza gesture with their hands as she rapped about how delicious home-made pizza can be. She also, with the help of Richako from the J-pop group, Vanilla Beans, stopped the show to ask the crowd what food they didn't like and tried to suggest new ways of cooking or recipes that could make those items enjoyable. Some of the most popular answers were cilantro, Goya (bitter melon), and a little girl in the front row said corn.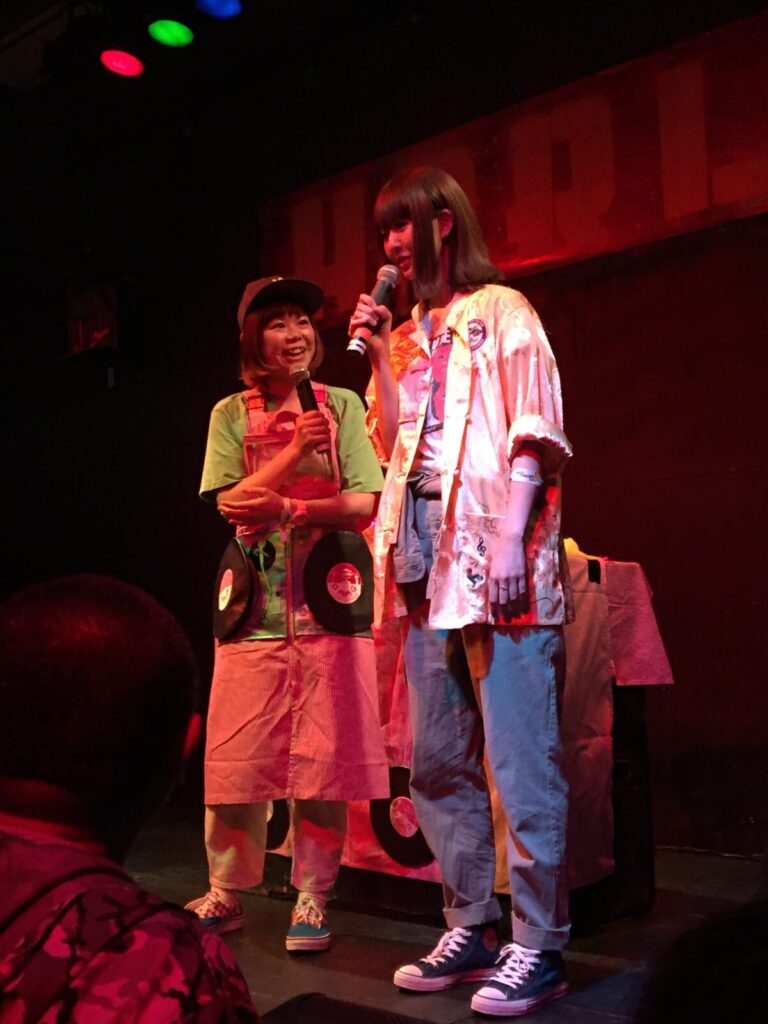 MC Gohan definitely has a passion for all foods and is known to have cooking demonstrations at some of her concerts. BBC Radio recently featured an English translation of MC Gohan and her recipe for making onigiri rice balls that look like soccer balls.
MC Gohan also has had her own show on NHK called "Gochisongu DJ" since 2014 and, on her albums, her songs are about a variety of foods including the pleasures of homemade rice, asparagus and bacon wraps, sweet potatoes, shortcake, stuffed green peppers, roasted chicken, macaroni gratin, or, everyone's favorite, cucumber butter. She just released a mini album, called "Apron Boy's Five Fundamental Seasonings", that is a lot of fun.
I mean, who doesn't like talking about good food?
You can find her music on Spotify, Apple Store, and you can follow her on Facebook, Twitter, and Instagram.