In some ways, "LOA 3", the latest EP by Lexington rockers Letters of Acceptance, feels like a departure. Unlike the songs on prior releases "LOA 1" and "LOA 2," which each had a consistent feel throughout, "LOA 3" shifts gears willy-nilly, jumping tonally from track to track. It gives the impression of late-era Beatles, when the band knew what it had earned musically and started to spend that coin with experimentation.
The surprising note, however, is that "LOA 3" is not the result of a shift in a new direction musically, but a planned final act in a trilogy of EPs that both caps off an era and starts down a new path. The first three songs on the release are the final songs recorded as part of the same process which produced the first two EPs – recordings cut at home by the core duo of singers/songwriters/band founders John Norris and Clint Newman.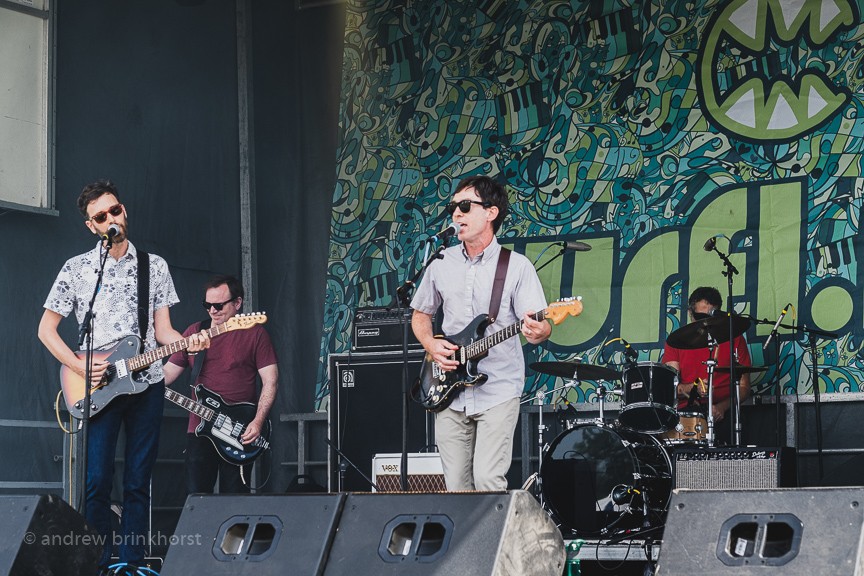 "John and I have been friends for a long time but spent a lot of time nowhere near each other geographically and periodically losing touch," said Newman. "So the first batch of recordings, which was us holed up in an attic or basement, was like time we spent getting to know each other again. I loved spending that time with him, just working on our little project like it's a secret."
That process, recording a full project as a twosome (chronicled back near the end of the last decade here), produced nearly three EPs worth of music, culminating in "LOA 3." Now, here's where all the heavy-handed metaphors about endings and beginnings find their purchase: the kernel of change on "LOA 3" is the fourth track on the EP, "150 Ways to Play Solitaire," in which Letters of Acceptance members drummer Tim Welch and bassist Scott Whiddon get in on the action.
In other words, after nearly three EPs as a duo, now witness the firepower of this fully armed and operational rock'n'roll band. Also, the…sorta goofiness, since "150 Ways…" seems to be rooted in how much fun one band can have recording a tune (and, hey, the Kinks made a career out of this).
"It is a decade-plus-old song that Clint and I made a home recording of long ago, then we re-recorded it with Scott and Tim in a recording studio with Otto Helmuth. So it is the first recording to introduce the full band, yet is also our oldest (and perhaps silliest) song," said Norris.
The song would be an outlier on any other album, but it fits here on an EP where every song is an outlier, and the musical jumps could give one whiplash. The third track is "Zip Up Your Pockets," which starts as something of a bleak meditation and then builds to an epic finale, right before "150 Ways to Play Solitaire" cuts in with a Beatles-esque goofy zeal, complete with an intro whistle solo.
"It's really fun to be in a band that can put such a silly song next to something far more somber like 'Zip Up'. I think that's part of what we want to do – have freedom to go in lots of different directions, nor worry about some kind of sound or concept…." said Norris.
"Part of the reason we settled on our band name was because from the beginning of this project, we decided that we weren't going to lay an overall concept on the sound and instead just trust that whatever comes naturally to us will be good," said Newman. "Try and work quickly, though not necessarily in a rush.  Accept (!) whatever comes up and run with it."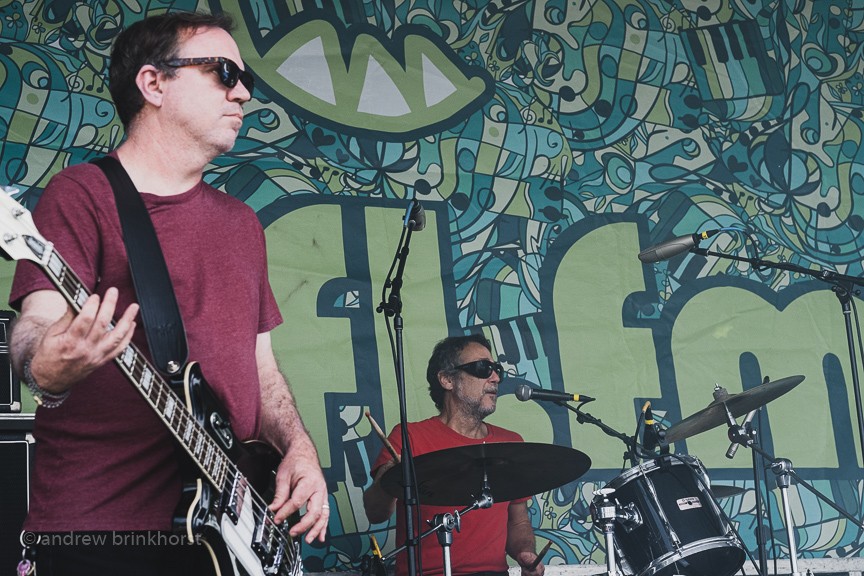 Those instincts serve the band well, and the evident enjoyment had by all on the final track portends what may be an even more fully realized musical vision. To date, there have really been two versions of Letters of Acceptance – Newman and Norris recording alone, and the full band playing the tunes live in a flurry of shows from houses to festivals.  Now, with "LOA 3", these entities have merged into a single recording band. 
"I think that we've grown to trust each other more and to listen to each other as players and writers," said Whiddon, of the evolution of the group. "What hasn't really changed – maybe deepened or grown? – is that we like each other's company.  We get each other's jokes.  And we can kinda predict each other a bit more now, and that's great."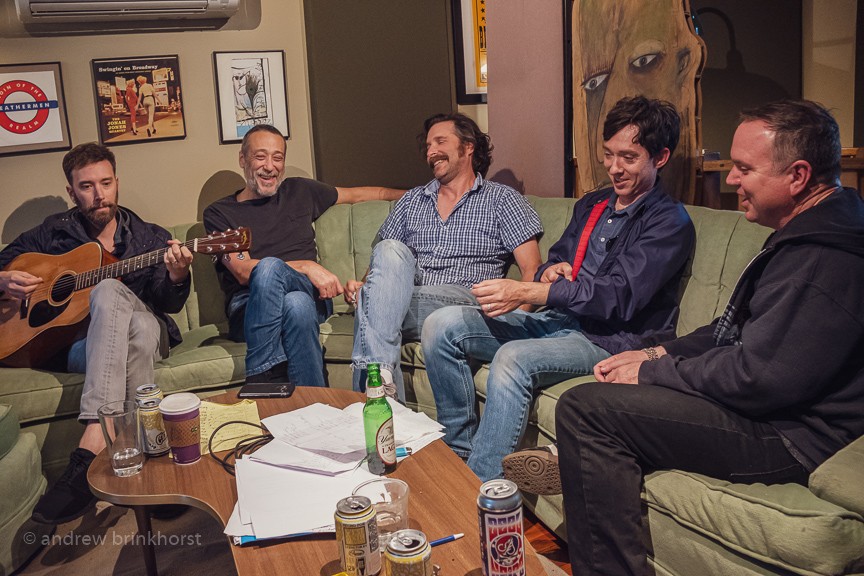 This new unit brings about new possibilities but, for now, the recording process retains the same ethos: keep plugging away without looking back.
"I think some bands write songs and "workshop" them by playing them live a lot before recording, so that they really understand what the song can do. That makes sense," said Newman. "But the other approach that bands often take, and that we're taking, is to write the songs, work them up just enough so we can record basic tracks, and try to capture the magic that happens when a song is still really fresh.  After playing something live a lot, it can get a bit stale quickly, and that's what you don't want when you're recording."
"I think we just want to keep recording while the material is coming and keep trying to capture it while it's fresh," said Norris. "Then maybe in the summer we'll start figuring out how to shape it all together."
Contributing writer Brian Powers is a freelance writer, bassist, legal writer and amateur home remodeler originally from Clearwater, Florida. He lives in Lexington with his wife and at least four children, and his favorite band is Def Leppard, for which he refuses to apologize. 
Top photo by Andrew Brinkhorst.