Artists have different ways of utilizing critical accolades. The higher up you climb commercially, the more pivotal and important a review becomes, mostly because a favorable one is good for business. Come back to earth and talk to an independent artist whose work has minimal, if any, concern for lofty critical praise and the intent of a review becomes more elemental. A good one, in this instance, serves as an introduction. It lets potential patrons know who you are and what you do.
Trumpeter, composer and bandleader Jaimie Branch discovered that at the close of 2017 when the self-titled album by her multi-directional trumpet/cello/bass/drums quartet Fly or Die took "best of" honors in year-end tributes by The New York Times, NPR, Stereogum, Slate and numerous other publications. Rolling Stone subsequently named Branch as one of the "10 Artists You Need to Know About."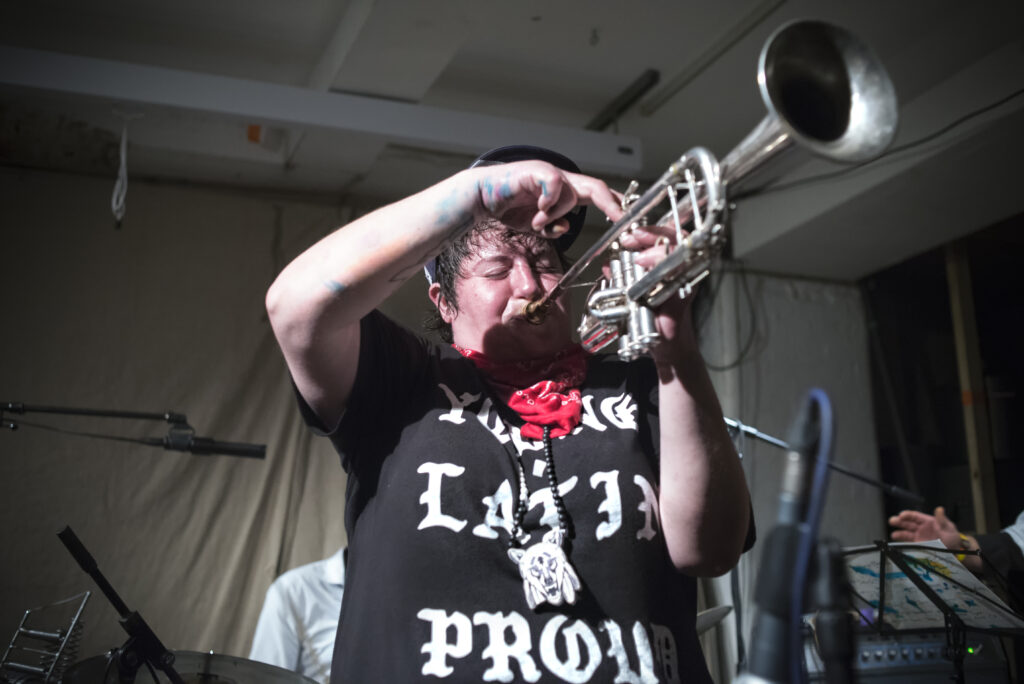 Heady praise, indeed, but well deserved. The "Fly or Die" album was a sublime blend of indie cool, lean and often chamber-like abstraction, and worldly groove that announced the arrival of Branch as a true musical innovator after years of immersion in a vital Chicago jazz community. Such reception (in his New York Times rave, critic Giovanni Russonello tagged "Fly or Die" as "a work of hardscrabble imagination") doesn't slip too deep into Branch's world, although she understands the practical possibilities it can present.
"For me, I can't live or die by what anybody says about my music," she said, "Today, it may be very favorable, tomorrow it might not be, so it would be foolish of me to put too much stock into that. Still, it feels really good to have people talking about my music because that means they're listening to my music. That's the whole thing. It's not about anything other than creating more music going forward. It's like, 'This is the life I want to lead, but I need to be playing in order to lead it.' The more folks listen, the more we play and the more we're able to play. So I'm grateful.
"But the thing is I've been making music my whole adult life. I've been playing at a very high level and nobody has ever really taken any notice until recently. So I don't know. There's a whole confluence of things that have to happen for people to actually hear your music."
High Life and Paradise
Perhaps, as Branch suggested, audiences outside of Chicago and her native New York (where she relocated to in 2015) took little notice of her music. But Lexington did. Roughly eight years ago, she first performed here as a member of The High Life, a jazz and groove outfit led by bassist Jason Ajemian. As recently as January 2018, on the heels of her critical breakthrough, she was back as part of a predominantly electronic duo with Jason Nazary called Anteloper. Both performances were presentations of the long running, locally produced Outside the Spotlight series of improvisational and free jazz concerts that have brought scores of artists from New York, Europe and especially Chicago to a variety of Lexington stages.
Outside the Spotlight is again behind Branch's Lexington return on March 26 at the University of Kentucky Niles Gallery, an occasion that marks the local debut of the Fly or Die quartet. The show celebrates the release of "Fly or Die II: Bird Dogs of Paradise." The recording expands the thematic scope of Branch's music (especially on the topically, socially and politically driven "Prayer for Amerikka, Pts. 1 and 2," which also marks Branch's recorded debut as a vocalist) as well as its rhythmic sensibility (the neo-calypso strut of "Nuevo Roquero Estereo").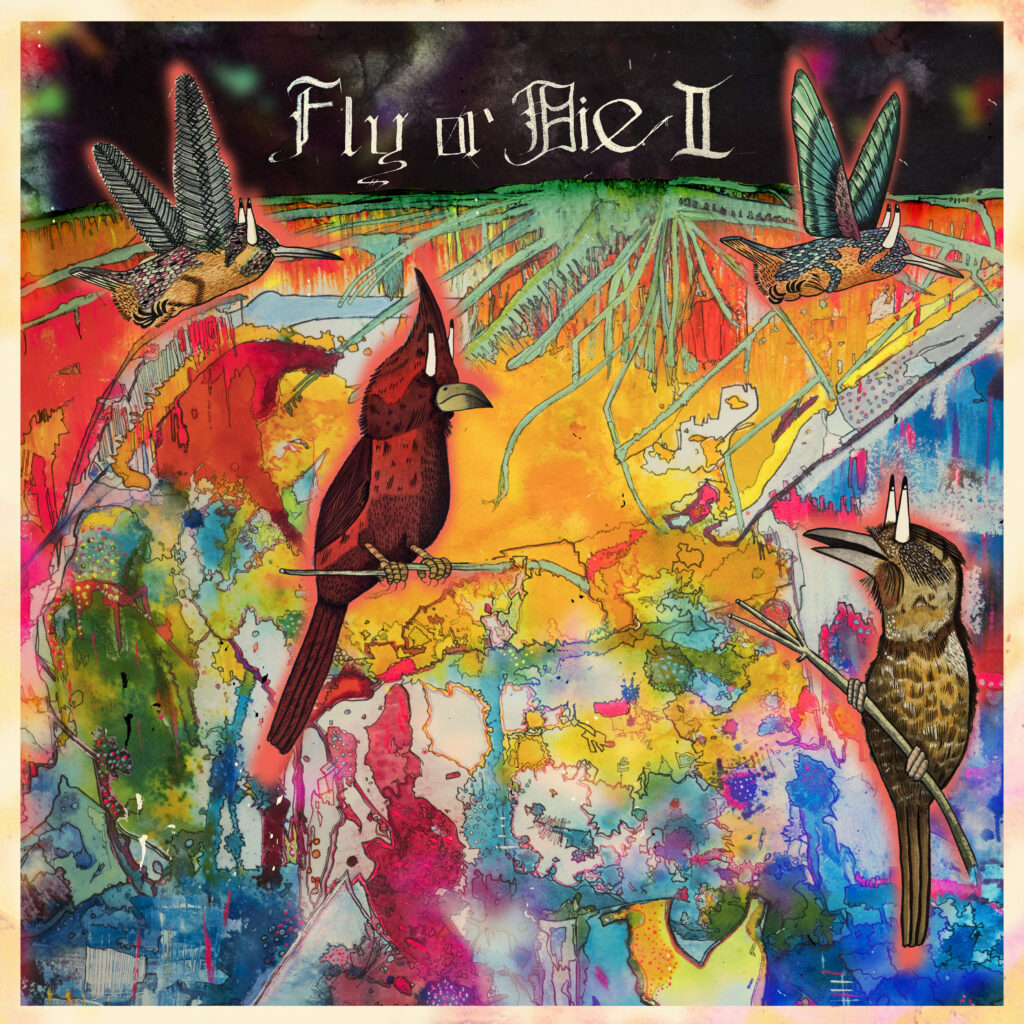 "I was really focusing on writing for the band. That was my main thing. Like, I have this band of incredible, virtuosic musicians. How do I take… well, not advantage, but how do I write so I can use everybody's musical strengths?
"While we were on tour in 2018, the midterm elections were going on at home and the political situation in the U.S. was just getting more and more tense. That was where the psyche was that came out on the record. But everything is the sum of all parts. Musical passages might not be quite so literal as the vocal ones, but there's still a little veil of abstractness. Everything kind of informs the other thing."
Ironically, at the core of the Fly or Die sound, on record as well as onstage, is Ajemian. The same artist responsible for bringing Branch to Lexington initially in his band is now a first lieutenant of sorts in the critically lauded quartet she is now leading.
"If you have gotten to hang with the great Jason Ajemian, you know he's a really rare bird. His bass playing is sensitive, but his sound is so big. He's got a really lovely, deep bass sound. And he really plays what he hears. He's one of my closest friends. I've played in his bands for years.
"For a long time, I wasn't really touring much except for when Jason would take me on tour. That stayed with me. Today, he's got the chair in my band until he doesn't want it anymore."
"We all have our struggles"
A Suzuki-trained pianist who began playing at the age of three, Branch gravitated to trumpet by absorbing the inspirations of such vanguard jazz men as Miles Davis and Lee Morgan. But the catalyst, aside from watching her brother (10 years Branch's senior) work as a musician, was an infatuation with punk music. In watching and emulating rock 'n' roll immediacy while honoring jazz tradition, Branch's career path was set.
"The energy from those punk shows, that's what sealed the deal for me. I was like, 'Man, I just want to do this for the rest of my life.' Then my interests changed and I started playing more improvised music, creative music. For a while there, it didn't really have the energy that those punk rock concerts had when I was a kid. But musically, they were super gratifying. Recently, as in the last couple of years, I'm gotten to that point where I have the music and the energy. That's just taken things to a whole different level."
There were pitfalls on the way to seizing that energy, though. Branch fell into heroin addiction, although she eventually discovered an organic stimulation from the music she was making that helped her come clean.
"Well, there's definitely an adrenaline rush, right, when you're performing, and that's a chemical thing. When I was first getting off the drugs, I had to take some time off playing to deal with it. I mean, it wasn't much time, but with trumpet, two weeks, three weeks, a month – that's a long time. I was a little bit afraid that it wasn't going to come back. But quite the opposite came true. I was allowed the ability to focus in a whole new way, to really give a lot to the music, to do it justice.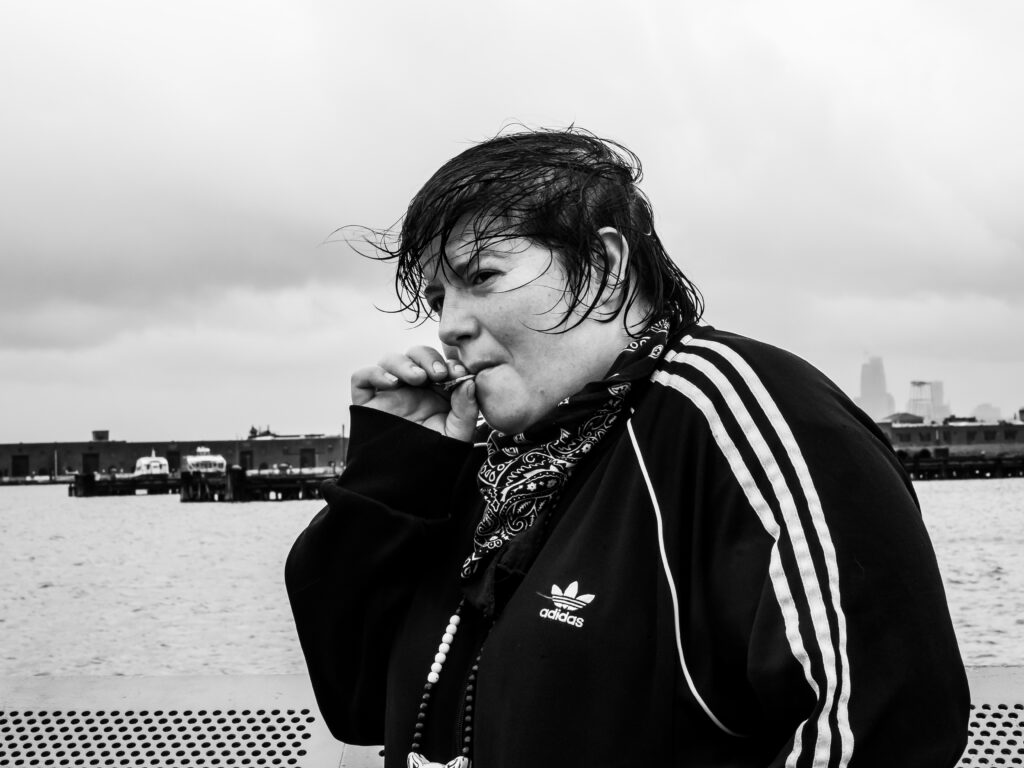 "The things you learn from a good bout with addiction and the things that come with it, like being homeless, are that you can get up. You can fall down, but you can get back up. And that's for everybody. A lot of people learn that in other ways. We all have our struggles. I think we can take out of that lessons learned and realize that maybe all of that wasn't time wasted."
Horn of Empowerment
In Ben Holman's short documentary, "Birds Dogs of Paradise," which follows Branch through the end of a European tour and the beginning of recording sessions for the album that now shares its title with the film, she admits to being anything but shy. Still, when Branch is out in public with her trumpet, her confidence soars. It is with horn in hand that she finds fulfillment in art as well as life.
"I think of the trumpet as my secret weapon. I hate this term, but if people don't know me from Adam and I have my trumpet with me, I know something can pop off. It's like, 'This is what I do. This is what I have to contribute.'
"Hey, if something comes up, if somebody needs an emergency trumpet player, I'm there. Of course, if somebody is passing out on the subway, they don't ask for a trumpet player. It's just that I know that when I have my horn with me, the potential for music making is there and that makes me feel empowered."
Jaimie Branch's Fly or Die Quartet performs at 7:30 p.m. on March 26 at the University of Kentucky's John Jacobs Niles Gallery, 160 Patterson Drive, Lexington. The performance, sponsored by WRFL-FM, is free.
Top image: Jaimie Branch photo by Peter Gannushkin