Saturday night has arrived at Fur Peace Ranch and Jorma Kaukonen is in a spry mood. The guitarist, song stylist and Rock and Roll Hall of Famer has just wound his way through Jesse Fuller's "San Francisco Bay Blues." It's a giddy bit of back porch acoustic serenading that couldn't have sounded sunnier.
But what awaits Kaukonen at the song's conclusion might initially seem unexpected. It's silence – several beats of stillness, in fact. But he has a comeback at the ready.
"And the crowd went wild."
A few claps of approval then erupt, but they belong to the family and crew members in the largely empty room at hand. They are assisting in bringing the performance to life for audiences listening in from almost everywhere else around the globe. On a typical Saturday night, this performance space would be packed with fans cheering on the folk, blues and Americana music Kaukonen has spent the better part of six decades exploring and playing. But since the COVID-19 outbreak, Fur Peace Ranch, along with most every other performance space on the planet, has been closed.
"Hey, at least we're here," he added. Then Kaukonen turned to "Heart Temporary," an original, summery affirmation recorded for his 2007 album "Stars in My Crown" that further enforced the show's homey feel.
Kaukonen is here because a series of Saturday night streaming shows – Quarantine Concerts, as he calls them – have maintained his performance visibility. Granted, scores of artists have taken to cyberspace during recent lockdown conditions to air occasional, informal shows of varying length. They are often staged from their homes with little more than an iPhone as a broadcasting device. Fur Peace Ranch – located in Meigs County, Ohio – has regularly presented multi-camera, high definition concert simulcasts. As such, Kaukonen's Saturday streaming shows are essentially standard operating procedure. And since Kaukonen and wife/manager Vanessa also live on the Fur Peace grounds, the programs maintain the homebound feel of other COVID-climate online concerts.
"We've got our crew," Kaukonen said. "We've got all our stuff. So we figured, 'Hey, we're here anyway. Might as well do a show.'"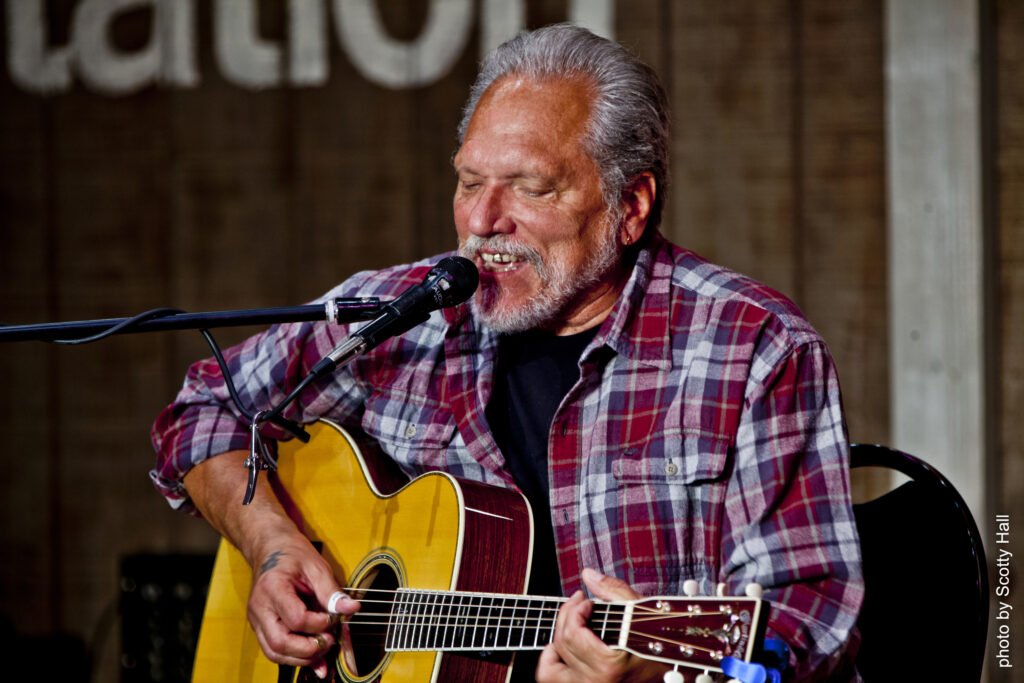 "San Francisco Bay Blues" and "Heart Temporary" were the first two songs played at the inaugural Quarantine Concert. As of this writing, Kaukonen has played a total of five consecutive Saturday evening streaming shows with fans tuning in from as far away as Thailand and Italy. While the performances don't require any kind of viewer fee, donations and virtual tip jars have collected enough funds to pay the Fur Peace staff assisting with the concerts.
"We're getting about 4,000 to 5,000 views a week from people watching for the first time through. I mean, that's like selling out the Beacon (Theatre) in New York twice. Now, I know it's a free show, and it's going to stay free. That's the deal. We're not going to monetize this thing. But people have really been coming through for us and we're so grateful. I'm actually able to keep three employees out on the Ranch. So for us, it's a win-win situation. We get to reach out to the world and it gives me something to do.
"I mean, I'm kind of like a court jester. Without a court, I'm out of work."
Back to the Starting Line
For the uninitiated, Kaukonen is a student of folk tradition, having learned fingerpicking technique from guitarist Ian Buchanan and roots music composition through the recordings of numerous stylistic forefathers that include the Reverend Gary Davis. But it was rock 'n' roll that gave him prominence, specifically tenure with the vanguard psychedelic band Jefferson Airplane (hence the Rock and Roll Hall of Fame induction) and the spinoff ensemble he formed in 1969 with Airplane bassist Jack Casady dubbed Hot Tuna. The latter alliance still exists today. But with all touring plans on hold this year, Kaukonen is returning to the folk inspirations that guided his career long before the Airplane took off, sounds that continue to fortify his music today.
"Without a band at these shows, without the production and all that stuff, what we're talking about is what got me into this music in the first place. I'm not playing plugged in. It really is an acoustic guitar and a microphone. For me, it's going back to where it all started. That's something that I really enjoy.
"If I'm going to do a show somewhere, we do it the way we all do it. There's production, there's lights, you do your soundchecks – all of that. Here are at the Ranch, we have a great sounding room, we have a crack crew… everything is here. I don't need to think about powdering my nose or making sure my forehead doesn't shine too much. I just sit down with my guitars and start playing songs and hope everything works. So far, everything's been working great."
But what of the new performance dynamics dictated by today's social distancing world? They allow Kaukonen to present concerts at the Ranch exactly as he has been, with one major stipulation: he can't admit an audience.
"Listen, there's nothing like a live audience. We don't even need to discuss that. But we don't have one. I think I've adapted to the situation in that I've convinced myself there's an audience out there. The downside to not having an audience is you don't have an audience. The upside, if there is an upside to this, is that without having an audience, the sound of our room becomes pristine. The quality of the sound we're sending out to our audience around the world is tops, if I do say so myself."
[aesop_video src="youtube" id="75XiVQiWvlM" width="content" align="center" disable_for_mobile="on" loop="off" controls="on" mute="off" autoplay="on" viewstart="on" viewend="on" revealfx="off" overlay_revealfx="off"]
But live performances constitute only a portion of Kaukonen's activities at the Ranch. He and his staff also host seminars with guitar students. Since lockdown conditions were established, he has gone the way of most school environments:  online instruction. That took some getting used to, as well.
"Nobody hates change worse than me, so to have to learn how to use a program like Zoom, even though everybody does it, took me awhile to get into. Fortunately, I've got a teenage daughter who knows how to do all that stuff. I've been doing guitar lessons on Zoom three times a week and I've got more coming up. Again, I think the students and myself have adjusted to the fact that this is what we've got, so we might as well make it work.
"I guess the bottom line is that I live here at the Ranch anyway. I don't have to go anywhere. I might as well be giving a guitar lesson."
Awaiting Eighty
The big question facing Kaukonen, and essentially every other working musician – and perhaps all performing artists, for that matter – is simple but frightening. "What's next?" Touring schedules have been irreparably damaged if not scrapped all together while the reopening of arts facilities seem uncertain at best.
"That's a really good question. We talk about it all the time. Basically, tours have been cancelled for the rest of the year, or rather, my tours have been cancelled for the rest of the year. There are still some things that are on the books, like Locken in the fall (the annual Virginia festival has been postponed from June to October). But basically, we don't know.
"I've seen a lot of stuff come and go, but I've never seen anything like this. I had a student, a Zoom student, the other day say something that really made sense to me. He said, 'What's happening now is not a pause button. It's a reset button.'
"Listen, we're going to come back from all of this. Of course, we are. This is not the end of the world. But I think it's changed things forever in a lot of ways. It's going to change everything for everybody."
Through it all, Kaukonen remains hopeful – upbeat, even. In December, he will turn 80, a milestone that seems both remarkable and unfathomable when you witness the assuredness and joy reflected in his playing as cameras zoom in for close ups at his Quarantine Concerts.
"I am pretty upbeat. There are a lot of reasons for that. First of all, children came to me late in life. I've got a 22-year-old son and I have an almost 14-year-old daughter. Plus, my wife is younger than me, so the fact that I'm surrounded by younger people lets me know that I'm never allowed to be that old guy.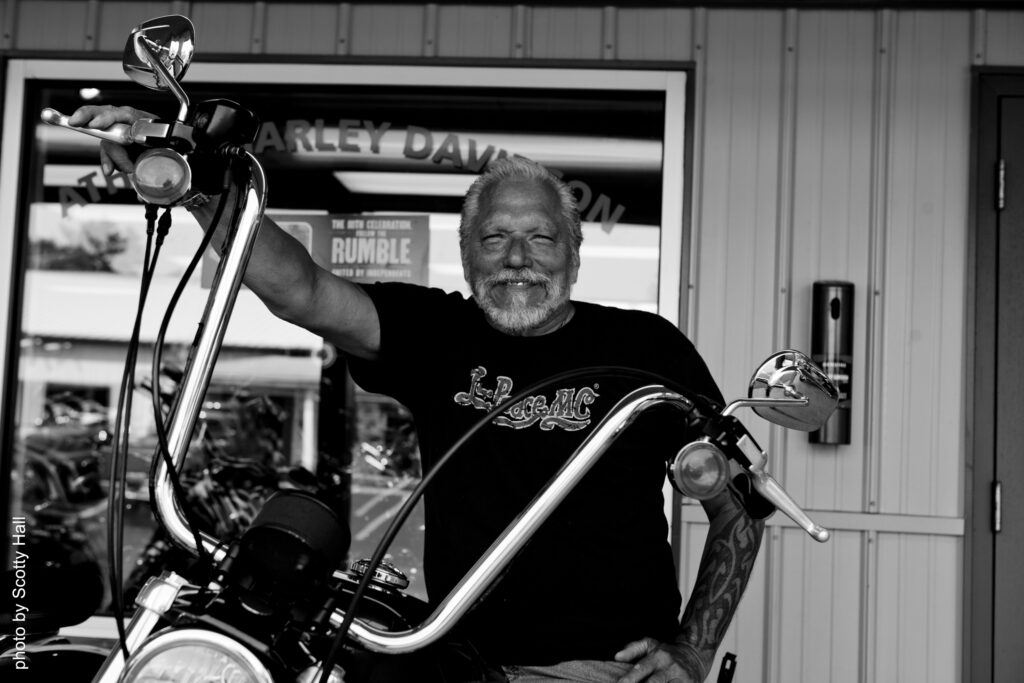 "At some point, changes will be coming. I understand all that. But while I was waiting for this interview, I took a 30-mile motorcycle ride. I can still do that. I mean, I'm still healthy. My goal is just to enjoy every day as much as possible. I see nothing to be gained by bellyaching about stuff."
Jorma Kaukonen's Quarantine Concerts are presented at 8 p.m on Saturdays. Previous performances are still viewable. For viewing info, go here.