If you've been a practitioner or spectator of Lexington theatre in the last 34 years, the name Kevin Hardesty has most likely not escaped you. Kevin has built a reputation as an actor of film, television, and stage during that time and has come to be known as a lead actor for a wide range of roles and abilities. He currently is starring in the Chautauqua series in dual roles: Jefferson Davis and Daniel Boone. In addition, the Woodford Theatre production of Of Mice and Men goes up January 22, in which Kevin reprises his role as George. Kevin was kind enough to take a few minutes with Under Main contributor and actor Charles Sebastian.
UM: I'd like to start with what you're doing presently. Tell us about Chautauqua and your roles in the shows.
KH: The Chautauqua Program's been around a long time, about 25 years. A few years ago, Trish Clark, who runs the Woodford Theatre, started doing Mary Todd Lincoln for them. She asked Bo List to write the script for her and he did. She told me it was a unique experience as an actor. I put in my application two years ago and worked with Bo to do Jefferson Davis as a character. They had an early audition in January and they take five new characters every two years.
Bo and I worked for about a year rehearsing, researching. The process goes through several reviews with the Humanities Council. We worked with Jim Rodgers as my drama consultant. Jim and I have a long history going back to my UK days.
UM: Yes, you were at UK Theatre. How has that developed you and your career?
KH: I actually still use that training and material to this day, preparing for roles. Jim Rodgers was there, Russell Henderson, and a lot of other great teachers.
UM: So, Chautauqua sounds very involved, preparation-wise.
KH: It's a long, involved process and took roughly a year. I've learned a lot about the two characters by being in their skin.
UM: How did the Daniel Boone role come to you?
KH: The gentleman who was doing Daniel Boone moved out of state. They had an open audition, and I got the part. I wound up launching both Daniel Boone and Jefferson Davis late last August.
UM: It seems there have always been misconceptions about Boone, but did you find that to be true of Jefferson Davis?
KH: What is amazing is how many people have heard the name, but really don't know what he did or the impact he had on the time. Most people in Lexington remember the old Jefferson Davis Inn, named after Davis, more readily  than knowing the man. Davis was born in Kentucky and had a big impact on the state, and he also had a great passion for his home state of Mississippi, where his family moved when he was young.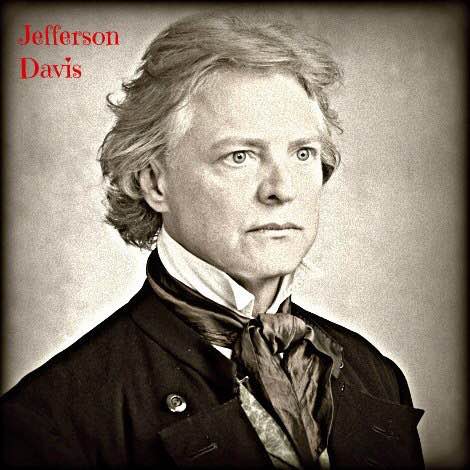 UM: Do you feel a lot of responsibility for getting things historically accurate, especially with such a pivotal figure in US history?
KH: Well, aside from the historical aspect, Davis was an interesting man. If the Civil War hadn't happened, he probably would've been president. He built the aqueduct systems in Washington and developed the war machinery that drove the fight between north and south. I thought, 'let's do our best to paint this guy as a man of passion and a product of his time.' Regarding the accuracy, I considered writing the pieces myself, but I'm not a writer. That's why I approached Bo List.
UM: Did you feel people like or dislike this character, people who still see a Mason-Dixon line, or even political sympathizers that may not like to see JD portrayed?
KH: I thought there was a chance no one would want to see Davis embodied, as he was on the wrong side of history. It was part of the 200-year anniversary of the end of the Civil War. There was also another issue: the shootings in South Carolina last year. We had been working on the project close to a year, and all of a sudden there was all this horrible stuff in the news and we certainly didn't want to fan the flames.
The Charleston Church Massacre, as it has come to be called, became the largest church shooting in American history. Attempting to incite race riots, 21-year old Dylann Roof opened fire on the congregation at Emanuel African Methodist Church in Charleston, South Carolina on June 17, 2015, killing 9 people.
UM: So there was a strong question-mark hanging in the air about it being an appropriate time to go showcasing well-known Southern figures, the images of whom many people may see when thinking of the American South during slave times.
KH: Right. I talked to Ben Chandler, who is the Director of the Humanities Council, and asked him about the Davis material and if he thought it needed to be shelved. He said it was a piece of history and Chautauqua was a great venue to show it. 99 percent of the people who have come have loved it.
UM: That's great. It's developed a long run, too, yes?
KH: To date I've done 65 performances and about 75-80 percent are Boone. I have another 35 shows booked for spring. I'll end up doing over 100 shows.
UM: How exactly do the shows get booked?
KH: The Humanities Council puts out a catalogue every year and bookings are done based on this. We may get K-12 teachers who want the performances for their students, or people who are involved in some kind of historical society. So Humanities offers the program, but the individuals who go through the catalogues choose what they want. These are the most challenging roles I've ever done as an actor.
UM: You mean the historical issue, or the solo issue?
KH: Both, but especially the solo thing. You're the only one out there. You know how it is: there's no one to throw the ball to.
UM: All up to you.
KH: Right!
UM: And, a different audience every time.
KH: Yes! One day you might be changing in a broom closet somewhere and playing to a group of kids, the next time a different venue with a whole different set-up.
UM: I would imagine the audiences would be vastly different than even when people do the highly-detailed Civil War reenactments.
KH: Yes. Varied.
UM: I'm sure it's challenging, but I'm sure you love the challenge. The plays I did with you years ago, you were always professional, prepared and we had a good time.
KH: Thanks.
UM: I actually learned quite a bit from you in those days. One thing that really stands out in my mind, though, was finally understanding that process is what theatre's all about.
KH: Yes.
UM: I'd heard that from acting teachers, I'd heard it at UK many times, read it in the usual acting texts, but you and I were doing Inherit the Wind 20 plus years ago. Shakespeare in the Park when it used to be at Woodland Park. We were rehearsing in some basement somewhere and you said to me: process is always what it's about. I had thought of theatre up to that point as more of oil painting or tableaux, instead of living, breathing, constantly changing. That it was expected to, encouraged to, change in each moment. Probably one of the best lessons I ever learned.
KH: Oh, man, thanks for telling me that.
UM: I'm glad I have a chance to in a very public way.
For anyone interested in booking the Chautauqua performances, please visit kyhumanties.org for a list of the characters with descriptions. You can also check out Kevin's FB Chautauqua page.
UM: Let's turn our focus to Of Mice and Men. The show goes up at the Woodford Theatre on January 22.
KH: Yes, three weekends. Jan. 22-Feb. 7. Friday, Saturday and Sunday of each week.
UM: What drew you to the material?
KH: Well, I did Of Mice and Men when I was at Actor's Guild around 1999, with Joe Ferrell directing. You probably know Beth Kirchner built Woodford Theatre up and when she retired in 2011, Trish Clark took it over. Trish had been talking to Joe Farrell and Woodford had been doing a lot of lighter fare. They were thinking about something a bit more serious. Joe called me and asked if I would like to revisit it and I said 'hell yeah.'
UM: Was it a vastly different experience than it was years ago?
KH: Oh, yes. There is always the issue with the word on the page being so important. Respect for the work and the playwright is crucial. Good writers take a lot of time and care making sure every piece is where it should be.
UM: Steinbeck's no lightweight, and Mice is probably his best-known story.
KH: Right. And my job is always to tell the story, no matter how well-known it is. But, of course, I'm older, it's a different venue, different time, and it's all great.
UM: Looking at the cast, you're sharing the stage with some wonderful people: Walter Tunis as Lennie, Paul Thomas, Demetrius Conley-Williams, some very seasoned actors in the community. Courtney Waltermire is an amazing talent. She was a student of mine at Asbury and I felt she really had a presence in a lot of the scene work she did.
KH: It's a great cast all around. They're all magnificent.
UM: Do you like the Woodford Theatre experience?
KH: I have to say I don't believe I've ever worked on a show where I've felt more supported. The theatre itself is a terrific facility, and everything is carefully planned and you have a network of people that makes everything work well. Woodford has their own space, great technical elements, designers and technicians. It's a fully-functioning theatre.
UM: Support and freedom to create is so important, isn't it?
KH: It's a huge part of process. It's one of the marvelous things about working with Joe Ferrell. We've done so many shows together now and as a director he is superb at creating a space, an environment where you feel safe and you can really do your best work.
UM: You mean he lets it be what it is?
KH: There's guidance and direction, of course, but he let's you experiment and find the character and voice that will bring a truthful and watchable character to the audience. Many directors are not like that. So, yes, I've grown as an actor since I played George before, Woodford is doing some amazing work, and it's great to work with Joe. The foundation is there and a highly-supportive environment. It's interesting, Joe has always managed to draw people together in an group of trust and creativity. You feel safe taking risks and you don't feel like you're being judged. The magic happens. He allows it to be a natural growth of the people and the words. It's rare in directors, actually.
UM: I suppose there have to be a number of elements to make sure the show works and the house stays packed.
KH: That's always the balance. Trish has built a huge and loyal audience and the productions stay full. The practical element of feeling safe must play to ticket sales. It's a hard thing to do, to produce theatre. It's expensive, even in those cases when shows are not paying everyone their full value.
UM: What do you value a lot in the craft? For yourself, or from other actors.
KH: Being prepared, ready to go. I use the same warmups Russell Henderson  and others at UK taught me 30 years ago. Getting on with the work. Being real and truthful.
UM: Living truthfully under imaginary circumstances, the old Meisner adage. More good theatre for everyone.
KH: More good theatre for everyone.
UM: Going deeper, Kevin: what is it that has kept you in the theatre so long?
KH: That's hard to say. I know my passion for the theatre came first as an audience member at the Diner's Playhouse, which is now defunct. My mother would take me to all the shows. I remember being 10-12 years old and being mesmerized. Mr. Roberts was at the Diner's, and I remember that show really affecting me. In high school I was cast in a play and I found self-worth and much-needed involvement in something I wanted to do. When I moved on to UK Theatre, I played Romeo in Romeo and Juliet. I was 17. I had found this thing that was central to my life. Maybe I would've felt the same way if I went to law school.
UM: Perhaps, but do you subscribe to the notion that performance is something you're born to and can't escape?
KH: Definitely. There's no escape.
UM: It wasn't long after UK that you went out west, right?
KH: Yes, I had the privilege to work as a professional for a number of years out in LA. Actually, I was in a touring production of Biloxi Blues and I found an agent in LA and went where the work was.
UM: Film work. Heathers; Happy Together.
KH: I was fortunate to work.
UM: Film, stage, video, it doesn't really matter, does it?
KH: Not really. The work is what always draws me. Chautauqua is a three-year contract. One of the real values in taking the show all over and sometimes taking it to this little nook or cranny is that some of these people have never seen a live theatre performance. That sounds unbelievable, but there are many parts of this state where people have not seen live theatre.
UM: That's amazing. It makes you wonder the impact you're having on people through the arts. I mean, we all set values differently. If you had never experienced live theatre and then someone came along and gave you a good show, you just wonder how you're shaping that person in their thinking and what they choose in life.
KH: Absolutely. I was doing a Daniel Boone performance, and afterward a little girl came up to me. Her head was shaved and she was clinging to me after the show.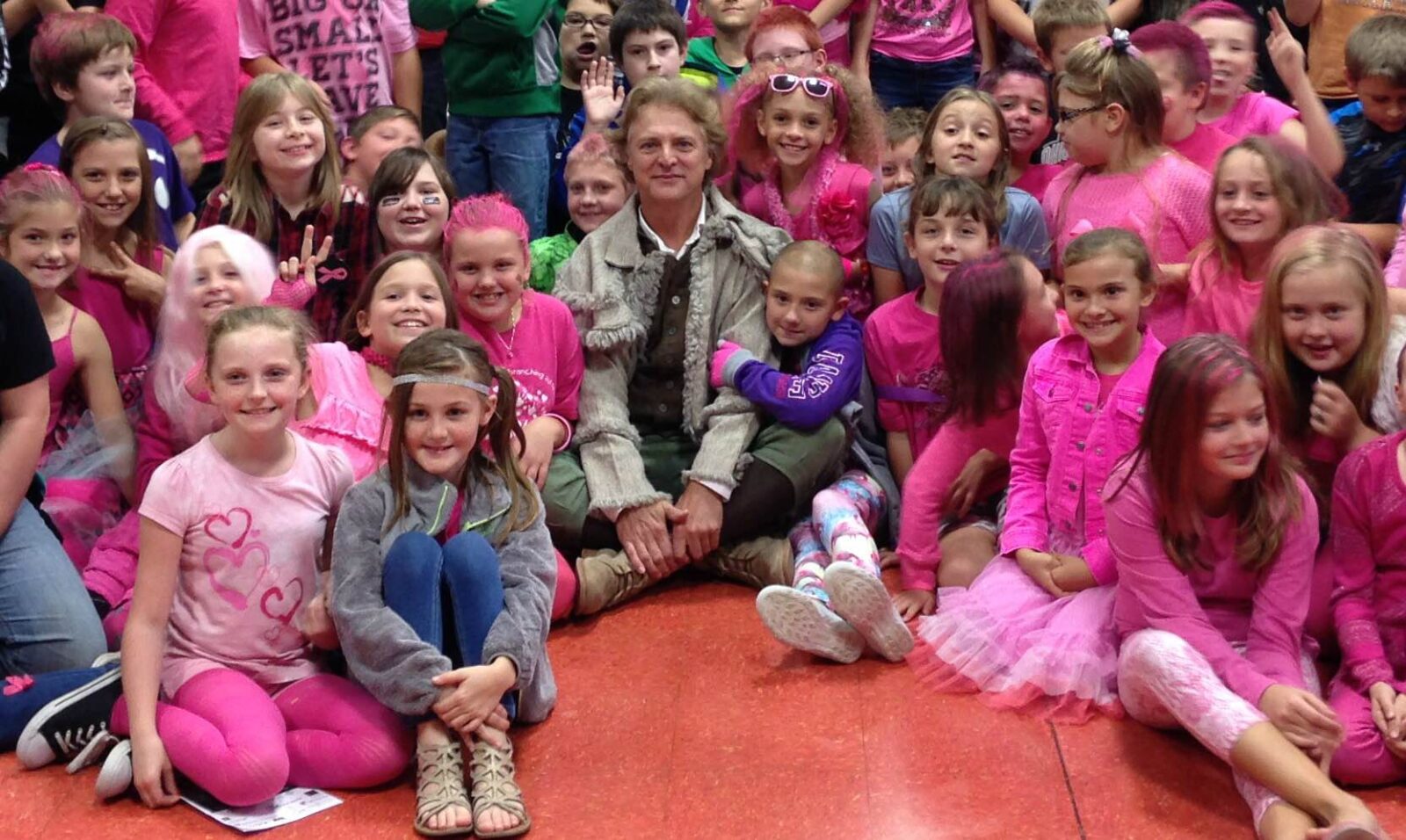 UM: She was living with cancer, you mean?
KH: Not sure. She was sick.
UM: And something spoke to her in your performance?
KH: Right. It was a powerful moment for me. I remember wondering how what I was doing must be helping her in some way.
UM: Perhaps she was having a similar transformative experience to what you had back at the Diner's Theatre. That's the job, isn't it? Being present in a truthful way, and transporting people to another place.
For more info on tickets, times and the show, please visit: woodfordtheatre.com. And visit the show's Facebook page.