Central Appalachia's Waymakers Collective is reimagining a new way to support artists. Community-led, focused on equity, and with attention to process, it is pioneering radical grantmaking as a corrective to the harms wrought by traditional philanthropy. 
Kentuckian Lora Smith, co-founder of the Appalachian Impact Fund, served on the transition team to design the collective and is one of the group's facilitators. She believes strongly in its importance. "Philanthropy has done a lot of harm by just dropping money in the region," she said. "Citizens have a feeling of being enacted on instead of being co-creators of the solutions. We want to give wealth control back to local communities."
This community-centered approach is one of the foundations of the Waymakers. New members of the collective are nominated by current members, folks embedded in the region. All members have a vote in the assembly, including electing the leadership team called the Appalcore. Grantees are trusted and empowered throughout the process, in contrast to the traditional power dynamics between foundations and grantees.
Nominated artists are asked to complete a simple, accessible application that honors their time. A specific project plan is not required; grants are entrusted to the recipients for their own discretion. Joe Tolbert, Jr., with Art at the Intersections in Knoxville, is one of the group's facilitators. He explains another important element of the granting process. "We don't ask for grant reports but conversations. We want to know what was impactful and what can we do better," he said. "By adding the human element back to it, we demonstrate we want to be in community with people for the long haul."
Another foundational principle of the collective is equity. "This is important in Appalachia because the traditional narrative is very monocultural," said Tolbert. "People only think about folk arts and not the rich diversity of cultures. For example, they rarely hear about the rapper making a traveling studio to record others across the region. It allows us to truly change the narrative."
The Waymakers intentionally include BIPOC, immigrant, and LGBTQ+ artists and cultural organizations, reaching people who are often invisible in the region. Many recipients have never received a grant or even realized that this kind of funding was a possibility. Smith explains how this is making a difference in the Commonwealth.
"In Eastern Kentucky, philanthropic resources are scarce; there are just not a lot of dollars coming to the region," she said. "Most of the arts and culture groups that receive major funding are white-led."
Waymakers is in the midst of its third round of annual grants. One collective member and grant recipient is Tiffany Pyette, a two-spirit artist, poet, and activist for environmental and human rights living in Letcher County. The grant undergirded much of her current creative work and allowed her to exhibit in shows. She experienced it as transformational.
"It is so very powerful to have your work seen and acknowledged as important and valuable to the community, by the community," she said. "The nomination was this beautiful moment of realizing my work, that felt very endless and unseen, was seen. The financial support was also the difference between me saying yes or no to so many things, the difference between me participating as a disabled woman. It opened countless doors."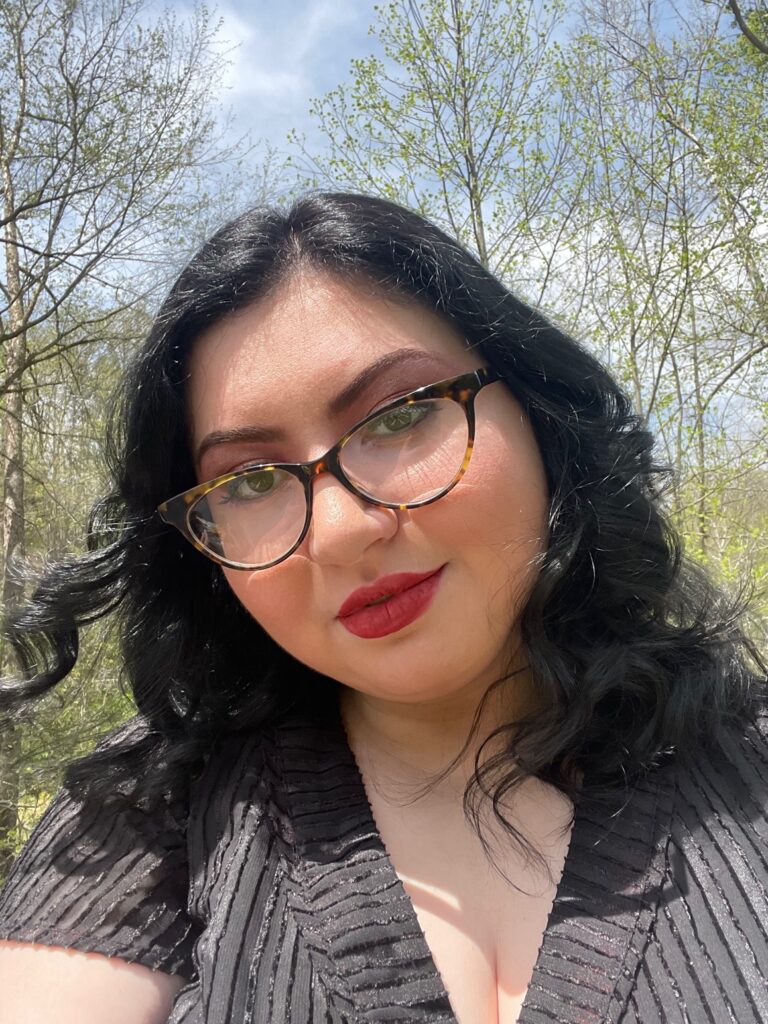 In her art, Pyette incorporates materials that embody the meaning of the work. Materials like copper leaf, oils made from mine runoff, and coal nuggets refer to significant cultural icons for the land and people she calls home.
Her current project is a series of birch bark paintings. She explains: "I am only using bark to paint on that I or my family have personally collected, only what the land has offered. The supply collection process is a practice of care and gratitude and it's an exercise in patience and limitation for me. The only paints I use on this set of works are Indigenous-made. The act of making, in the way I've chosen to, to me, is maybe more important than the results of the paintings. It is a challenge to handle everything around these works with care, and I hope they will come to be seen as a narrative of tenderness when they're ready to be seen by the world."
The Waymakers project emerged from ArtPlace America's Local Control, Local Fields initiative. Before sunsetting in 2020, ArtPlace and its donors identified Central Appalachia as one of six places across the country receiving grant funds to be managed through a participatory community-led process. They convened the original Assembly of 30 regional artists, activists, local funders, and cultural workers to design the funding process and leadership structure. They gifted the group $4.5 million for supporting those already working in and serving Appalachian communities.
The initiative tapped into emerging national conversations. "There is a real push towards regenerative or participatory philanthropy that actually supports communities and doesn't cause competition rooted in capitalism," said Tolbert. "This initiative by ArtPlace is beginning to show what different models could look like."
In the spirit of ArtPlace's creative placemaking, Waymakers takes an expansive view of arts and culture work that includes a diversity of artists, activists, creatives, and culture bearers. Grantees include poets; a translation and transcription service for Latinx people; a community hub for Black artists in a gentrifying area of Knoxville; Kentucky's Hemphill Community Center which hires people in recovery and provides a safe space for queer youth; and hip-hop artists.
There is a real intentionality in the facilitators to align their operation with their values. In other words, the Waymaker process is as important – if not more important – than the product. Smith remembers a time when tensions around race surfaced in the Appalcore. They had a lot to do during their meeting, but working through the issues, having people give voice to their hurts and misunderstandings, took precedence.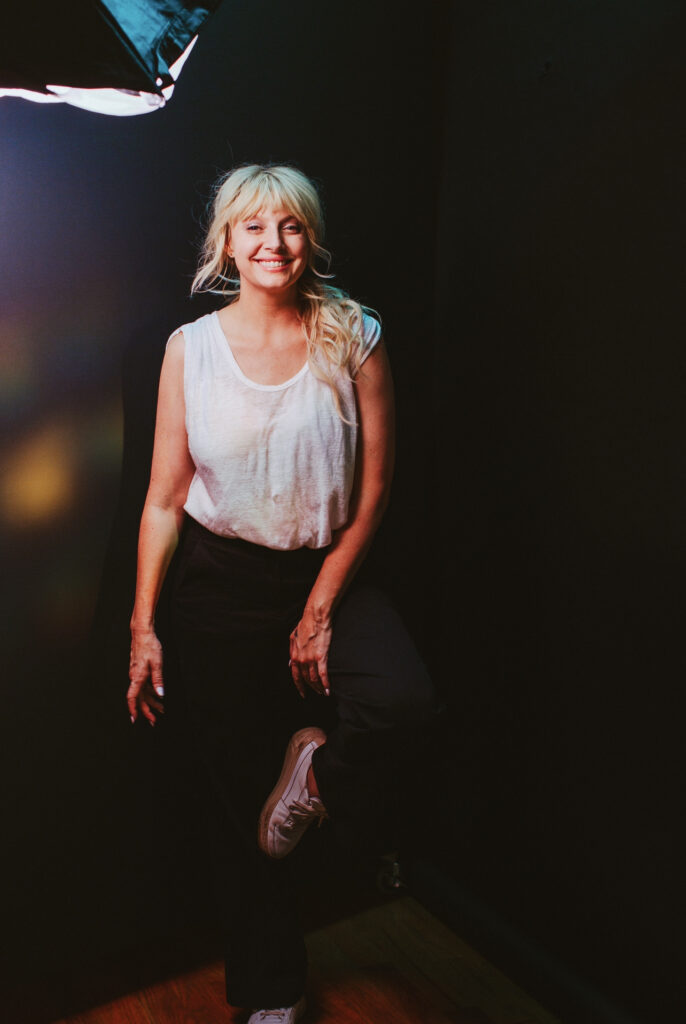 "Putting community first and really holding one another was a beautiful experience," said Smith. "Money is needed and a resource to steward, but the real power we are building is relationships and connective networks."
That mission alignment also leads to strategic investments for the funds awaiting granting. The group's fiscal sponsor is Appalachian Community Fund, a regional Black-led fund with a long history of supporting movements for social change. Funds are currently invested in Fahe, a supporter of affordable housing, and the Sequoyah Fund, a resource for Cherokee arts and culture businesses in North Carolina.
Waymakers' leaders are using the resource of radical imagination to envision what might be. "I like the image of a crazy quilt, patchworked together across communities," said Tolbert. "My hope for central Appalachia is a future that celebrates the true diversity of our region."
The Waymakers Collective is holding its first annual convening August 26-28 in Knoxville. Artists, cultural workers, and funding partners are invited to a time of performances, workshops, and skill building. Visit https://www.waymakerscollective.org/gather.
Top Image: (Left) a cyanotype created by artist Tiffany Pyette, which she makes because she believes "the sun is the best collaborator." (Right) a birch bark painting by Tiffany Pyette, who collects the bark herself and only uses Indigenous-made paint. Image courtesy of the artist.