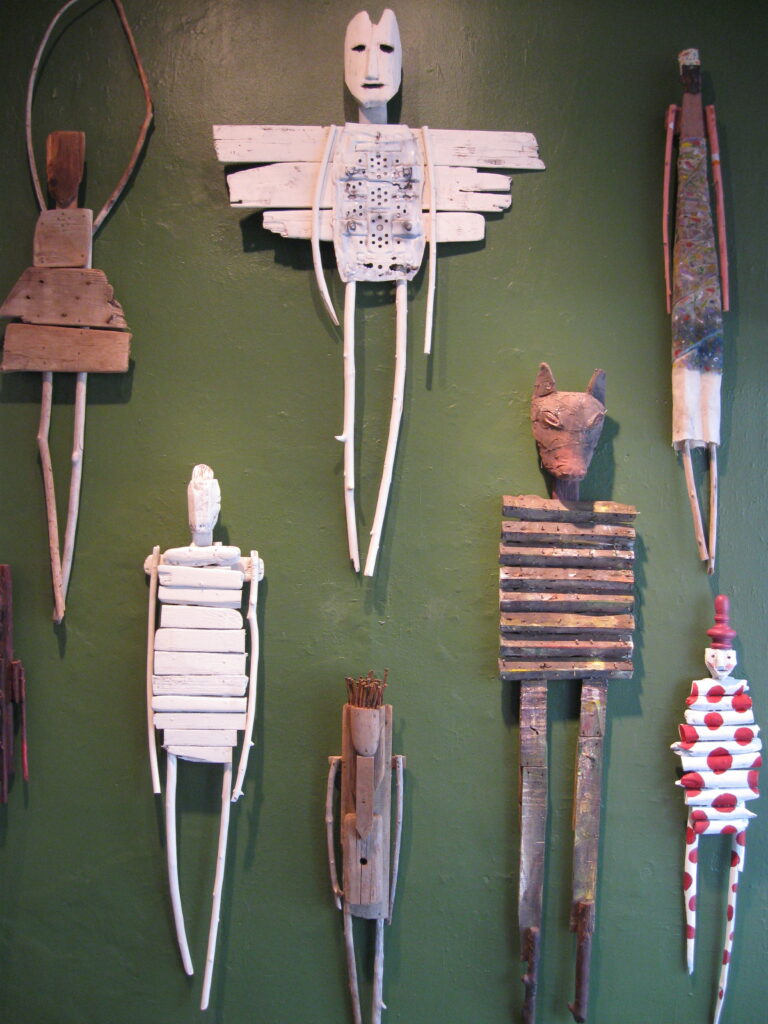 In the fall of 1982, Chuck Swanson opened an art gallery in Louisville, bought a house and got married. Home and marriage survive, but after 37 years, Swanson closed his space at the end of 2019. He continues online at  http://swansoncontemporary.com/ and may do some independent curating. The gallery, last located on Market Street in Louisville's Nulu neighborhood, was a mainstay of Louisville's art community. Informal and welcoming, the gallery was a gateway to recognition for many young regional artists. While the gallery's taste was broadly eclectic, Swanson Contemporary was always encouraging to cutting-edge work, and more than willing to take risks. Chuck's enjoyment of his profession was infectious: "It's not for everybody. But I was always interested in where young artists would go with their passion. My role was to push them to go further. And a lot of the gallery patrons were really fun to be around. Many of the artists have M.F.A.s. They are smart people and interesting to talk to. Plus we had something new to look at every five or six weeks. Installing work is like making art and draws on some of the same skills. It's not a bad way to spend your career."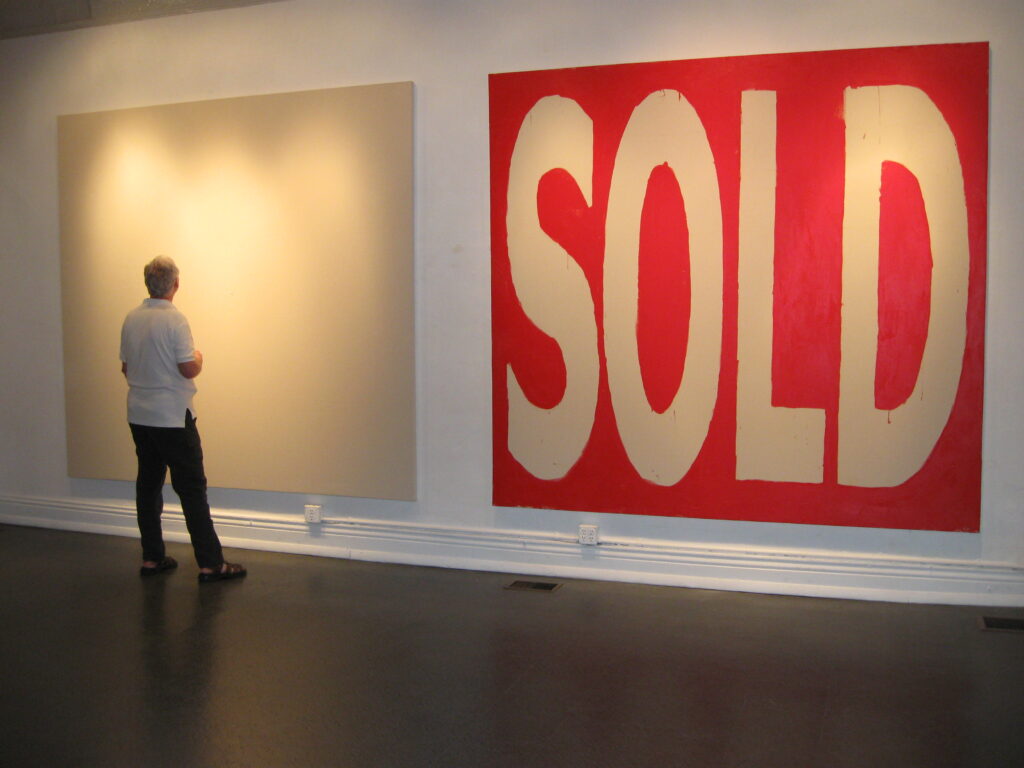 What was the secret to the gallery's extraordinary longevity? There are many shibboleths around the term "arts community" but Swanson fostered an audience by making community a process and a practice. Swanson Contemporary was a place of inquiry taking its part in larger current narratives and acting as an open-ended unit of social organization dedicated to aesthetic pleasure.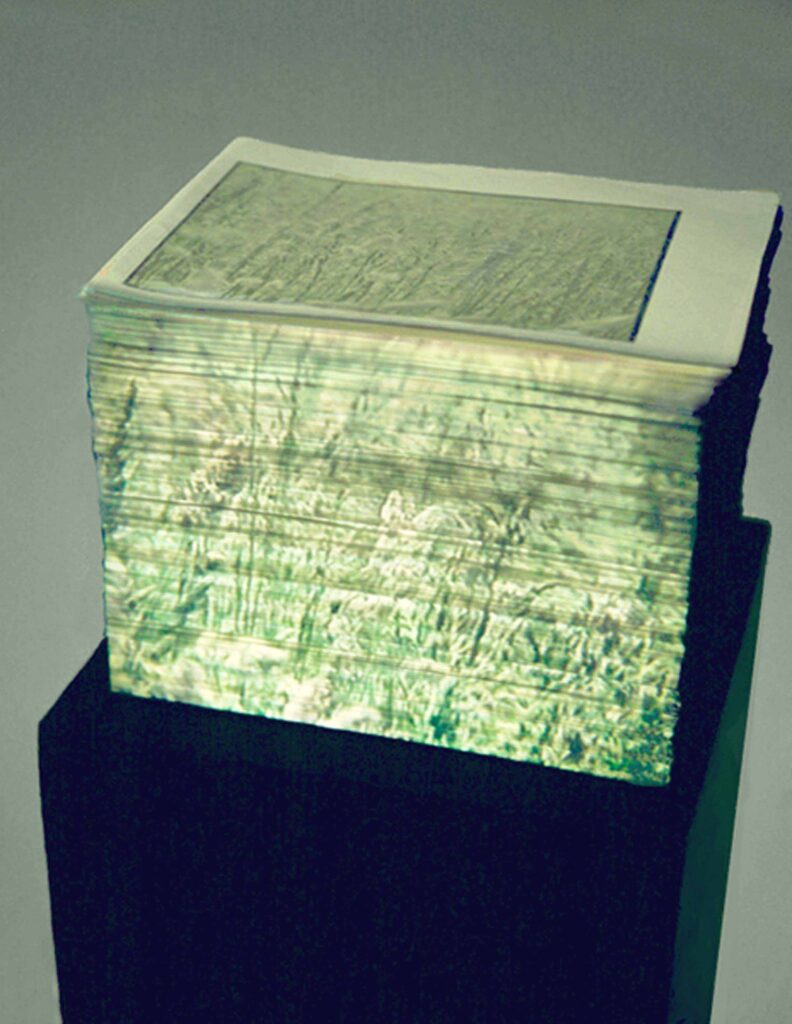 No particular visual idiom predominated. It was the first Louisville gallery, commercial or non-profit, to show video art. Russel Hulsey and Tom DeLisle were the first artists in that medium Swanson showed, followed shortly by Valerie Sullivan Fuchs. Swanson remembered, "For a while there was a competitive but collaborative joint effort in video between Russ, Tom and Valerie. Their work was very different. Valerie's background in architecture gave it a particular structure, while Russ, who more recently has become an actor, always had a performative element. We showed a video in Russ's basement of a 10-year-old girl in a white dress twirling like a Sufi dervish. Word got around and it was very popular. I remember grandmothers bringing their grandchildren to see it. We sold it to 21C."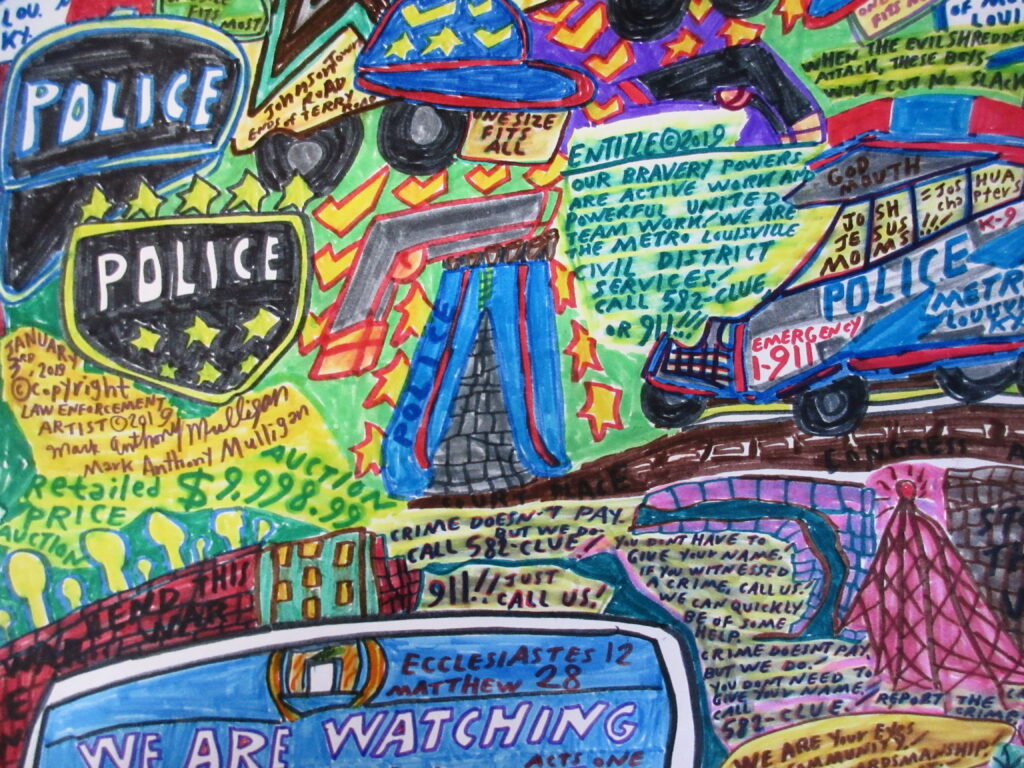 Fuchs believes the gallery was notable for its commitment to the wishes of exhibitors in matters of installation and presentation: "We were able to install as we saw fit for the artwork. We were given a wide open field with few fences."
Swanson always had one guest curator each year including, among others, Nick Cook and Sarah Olshansky, Dan Pfalzgraf, Nathan Hendrickson, Cindy Norton, and Andrew Cozzens. As a guest curator in 1996, Fuchs was allowed to bring in the group sine::apsis, artists she had met as a graduate student at The School of the Art Institute of Chicago. She recalls, "We had two amazing shows simultaneously, one at Artswatch with Mary Yates in charge and the other at Chuck's.  We also had a performance night with artists from the region – Dima Strakovsky from the University of Kentucky, for example. Chuck gave us the freedom to push the edges, even out over into the streets where I installed guerrilla solar-powered light boxes on light poles down Market Street." Fuchs remains grateful "for the opportunity to show without real limits."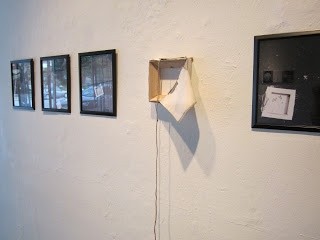 Swanson's business ethic and his dedication to service to the art community were always in balance. He focused on local and regional art, and showed artists he felt were deserving of wider notice. When Chuck ventured further for shows, he did so with work he believed Louisville should see. Self-censorship was never an issue; in 1994 with then-partner Lynn Cralle the gallery booked both Sally Mann and Jock Sturges shows. The exhibitions included photographs of nude children. Swanson recalls, "I thought the Sally Mann and Jock Sturges shows would get us into trouble. The FBI had seized Jock's negatives. Miraculously we never had a problem. Jock knew the children at the French nude beach and watched them grow up. He was not coming from a prurient place." In the first year of the Louisville Photo Biennial, 1999, Swanson Gallery participated with a show entitled, "About Skin." It was the most popular exhibition Swanson ever mounted, and the most widely publicized.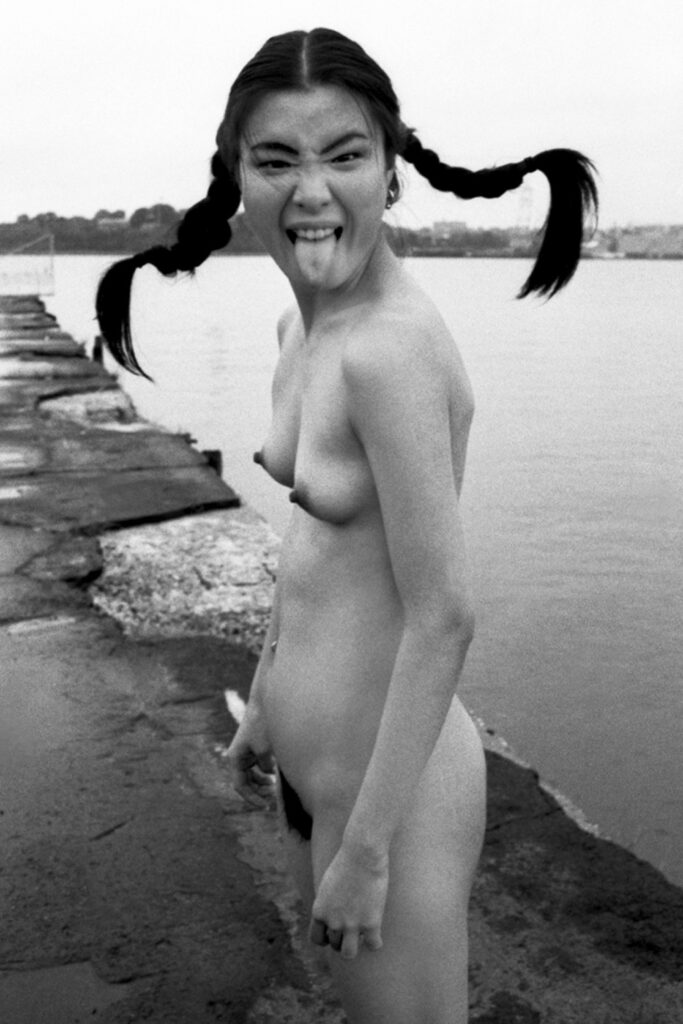 A major contribution of the gallery was to bring the work of Mark Anthony Mulligan to wider notice. Mulligan was born in 1963 and grew up in Louisville's Chickasaw-Rubbertown community, with its industrial sites adjoining the Ohio River, and its prominent plant signs and billboards. Mulligan is a self-taught artist with cognitive challenges. His fanciful bird's eye-view cityscapes with jumbled streets and businesses renamed to suit his fantasies (Pork Lane, Gentle Way, Mulligan High School, Sausage Square, St. Mulligan Parkway, Garlic Fresh Bread Company) are notable for their brilliant color and urban energies. Artist Bruce Linn first encountered Mulligan drawing outdoors along Bardstown Road in the Highlands neighborhood, and notified his brother-in-law Al Gorman, then working for Chuck. Swanson gave Mulligan a studio space to work in and, with Fred Miller, provided Mark Anthony with paint and materials. A series of shows followed and in 2015 Swanson was co-producer of the documentary short, Welcome to the Peace Lands, which showed Mulligan working on several pieces.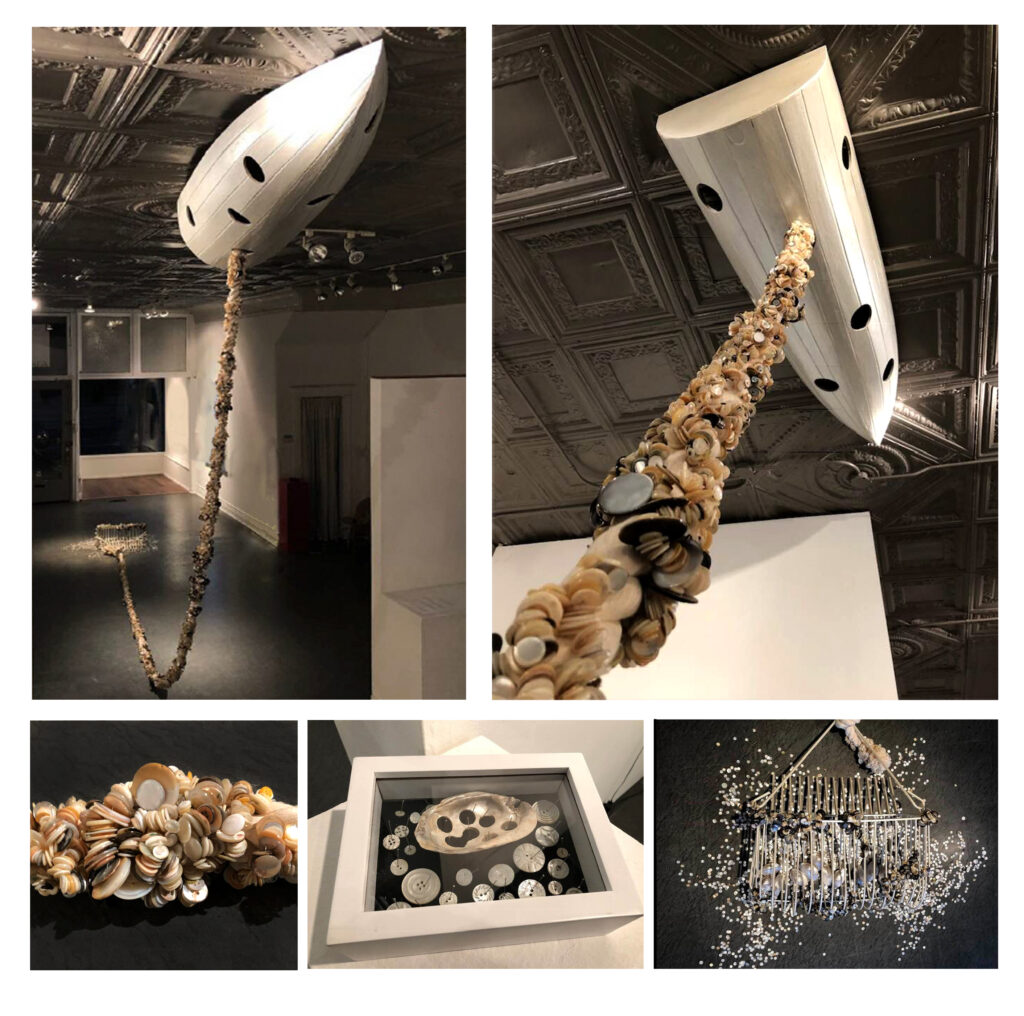 Mary Carothers, photographer, installation artist, and Fine Arts professor at the University of Louisville, observed that "Chuck has the rare ability to embrace uncertain outcomes while simultaneously providing a professional platform. Chuck was committed to engaging in critical discourse and allowing artists to challenge what art can be. Chuck recently allowed me to create a non-traditional sculpture in his space. I did not have a price tag on the artwork as I did not expect it would attract a buyer. Chuck insisted that I set a price. When I set a price, he insisted that I should double it. I reluctantly agreed and – lo and behold – the work sold! I could and sometimes did talk to Chuck for hours. I would stop to make a drop-off or pick-up and I'd soon find myself immersed in the most hilarious and intriguing conversations. I always had to push myself out the door but I also always left Chuck Swanson's gallery thinking, 'This guy really loves art…and he really loves artists, too.'"
One of Swanson Contemporary's legacies is the training it provided to so many people in Louisville arts and culture circles. A partial list of former employees includes Laura Shine, disc jockey; Nancy Peterson, art gallery owner; Jennifer Webb, art educator; Mary Yates, university professor; Dan Pfalzgraf, curator; Fred Miller, writer; Barry Dozier, fine art printer;  Steve Irwin, artist; and Al Gorman, art educator.
For former Speed Art Museum Contemporary Art Curator, Julien Robson, "The Swanson Gallery was the pivot point. It was a key point of interchange, where often things began and were passed off to other galleries or to artists' studios.  It played a very large role over its 37 years."  Even without a gallery, Chuck Swanson will continue informally to influence the visual arts dialogue in Louisville and Kentucky.