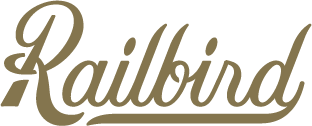 Definition- A well-known track fixture, hugs the rails, stays close to the action, probably loses more than wins.
Well, now the word has taken on a whole new meaning, as the grounds of Keeneland Racecourse will be the site of a spanking new summer music festival, Railbird, on August 10-11, 2019. AC Entertainment of Knoxville, Tennessee, founder of festivals such as Bonnaroo and Big Ears, producers of Forecastle down the road in Louisville, has been engaged to produce the multi-day, multi-stage festival.
Mary Quinn Ramer, President of VisitLex, said at the announcement this past week at Keeneland that there been a desire for several years to have a signature citywide event that would strengthen Lexington's brand both regionally and nationally. Working with local organizer, David Helmers, who was one of the organizers of the homegrown Moontower Festival, the partnership with Keeneland and with producing partner AC Entertainment, yielded a winning combination.
Ashley Capps, CEO and President of AC, spoke at the announcement of his organization's focus on creating festivals, which include Moon River in Chattanooga, and High Water in Charleston, South Carolina, that have a strong sense of place. The combination of the beautiful, historic grounds of Keeneland, and the culture of music, bourbon, and horses in Lexington, made for a compelling addition to their festival portfolio.
The target ticket sales for this first year of Railbird is 10,000 tickets for each day. Premium bourbon and equine experiences and packages will be offered. The lineup of performers at the festival will be announced on March 25th, with a mix of musical genres on the stages.
The festival site, http://www.railbirdfest.com/, has additional information and a video teaser and you can subscribe to newsletter updates about the festival. In addition, look for an upcoming segment on WEKU's Eastern Standard, hosted by UnderMain co-publisher, Tom Martin, featuring an interview with local festival organizer, David Helmers.
Railbird Definition= A Winner!