Some poets spend most of their writing lives searching for the subject matter that is theirs alone. Others find it early on – or perhaps it finds them. There's no guarantee, of course, that anything special will come of such a meeting. Recognizing your own material only takes you so far. What matters more, in the end, is what you do with it.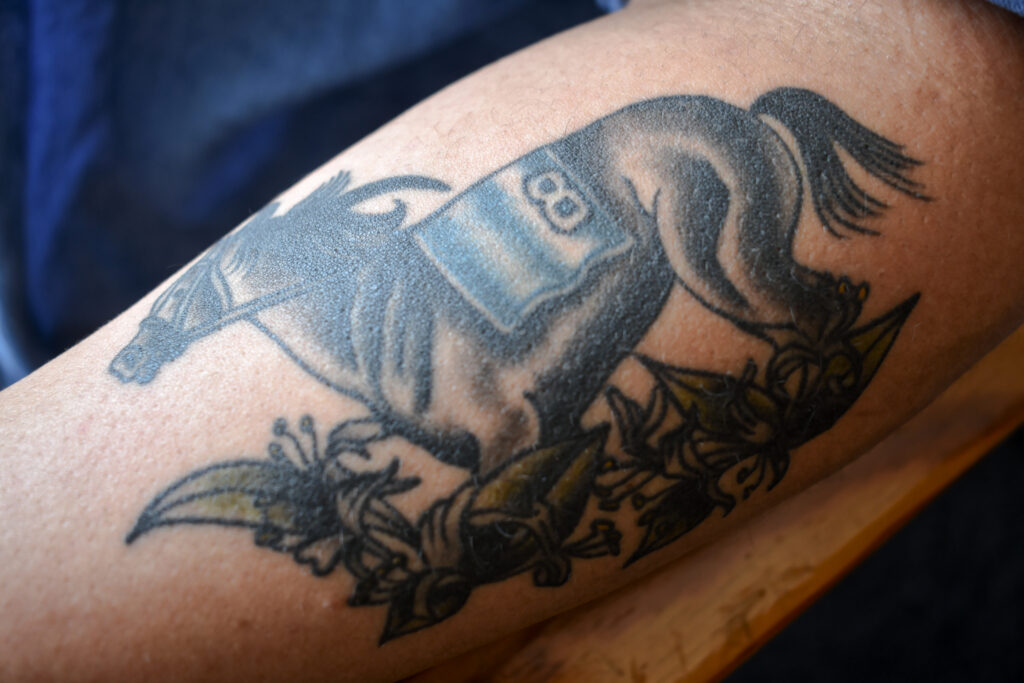 In Horsepower, her prize-winning debut poetry collection just out from the University of Pittsburgh Press, the Kentucky poet Joy Priest hasn't just seen, perhaps earlier than most of her contemporaries, what is uniquely hers: the story of her life as a biracial child and young woman in racially divided Louisville and beyond. She has also seized and shaped it, revealing the ways in which her personal history, as specific as it is, dovetails and resonates with that of Kentucky's horse culture and of America itself. Winner of the Donald Hall Prize for Poetry, given by the Association of Writers & Writing Programs and judged by former U.S. Poet Laureate Natasha Trethewey, Horsepower is the harrowing yet luminous testament of a young woman whose life has unfolded smack on the very fault line of America's racial divide. Restlessly she crosses it back and forth from both directions, absorbing its tectonic shifts and quakes, and lives to tell the tale.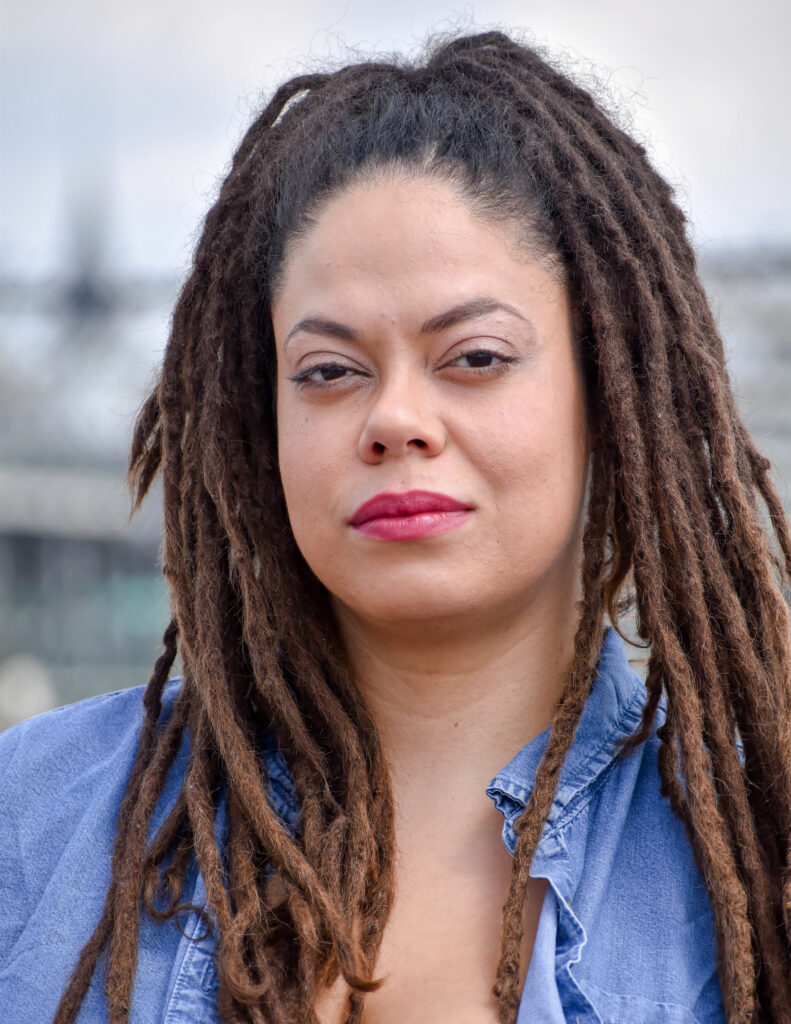 She tells it with passion, ferocity and considerable skill. As we learn in the title poem that serves as prologue and prophecy in this collection that unspools with some of the ironic force of Greek tragedy, it begins with a little girl raised by a single white mother and grandfather in a working-class neighborhood across the street from the backside of Churchill Downs, "the twin steeples / & emerald roofs just past / our garage, // a horse practicing / its start out of the gate." She grows up amid the scent of the stables and the distant gabbling of racing announcers, reeling in customers looking for yard parking on Derby Day. But
Beyond the spires
is a larger world I do not know
exists. A mile west, in my line
of vision, is a family
I do not know
I have.
That family is headed by her black father, whose existence, including his race, has been kept from the girl on the orders of her racist "pappaw" who, armed with a nightstick and "a many-chambered gun," has turned her father away for years. In "Winning Colors, 1988" – the book's thrilling high point, featuring the triumph of the filly who galloped away with the Kentucky Derby the year of the poet's birth (an event memorialized, as I know from interviewing Priest for an article last year, in a tattoo on her forearm) – we learn the racially fraught backstory of the speaker's birth. And in "My Father Teaches Me to Slip Away," the volume's dramatic centerpiece and turning point, father and daughter are reunited, all but accidentally, when her mother runs into her former lover in a Louisville video shop. That night, a black man she closely resembles knocks on the door. "Your father, this is your father," her mother says, pushing her over the threshold onto the porch. "When I step into him & look back at my mother, she // Is on the other side."
It's a gripping story – the narrative spine, I suspect, of a bestselling memoir waiting to happen – but it hardly ends there. The reunion of daughter and father, and her transition into his extended family and their mostly black milieu in West Louisville, only begins the long, difficult process of her education in the ways and means of survival in a world she is now on the business end of. In poem after poem, the speaker reenacts the discovery and assembly of pieces of herself – her history and heritage, her ancestors living and dead – that had been hidden from her for the worst of reasons. (In the virtuosic "Abecedarian for Alzheimer's," she revisits her much-changed pappaw, who near the end of his life is "forgetting // to hate us, to put his white hood on every day" and taking a black girlfriend, a stripper named Angel who fascinates crowds of white men with her "kaleidoscope of color contacts & quick weave" and her "equine" legs, into his house.)
What follows, chronologically speaking, is a troubled adjustment period in which the speaker struggles to navigate through a world full of racial, sexual and economic pitfalls that she's always getting caught up in, running away from and sometimes returning to. (This often happens behind the wheel of big American automobiles, muscle cars or junkers, mechanisms of shelter and escape whose names – Chevelle, Oldsmobile, Cutlass Supreme – have a kind of talismanic juice here that underlines the book title's double meaning.) The dramatic situations in many of the resulting poems are hazy, shifting, fugitive, sometimes to a fault; the reader spends much of Horsepower stumbling about in an unstable landscape of memory that evokes something like the fog of war. What's going on and when and where, in particular who's doing what to whom and why, aren't always easy to follow. The scorching clarity of the book's central poems breaks down a bit here, although Priest does provide notes to many of the poems at the back of the book; consulting these in advance will save the reader some measure of head-scratching.
On the other hand, the poet's sometimes skimpy scene-setting seems to be by design. Perhaps strategically, she preserves the fragmentary quality of her memories – which are often quite grim, with references to guns, sexual assault and drug use – even as she patches them together in lines that are by turns sinuous, elegant and gritty. (She consistently swaps out the word and with an ampersand, which can be interpreted as a declaration of membership in a lineage that includes, among others, one of her mentors, former Lexington-based poet Nikky Finney, who oversaw Priest's work as a graduate student at the University of South Carolina.) In "The Payphone," Priest provides something of an ars poetica: "I am obsessed with
What's phantom: the younger self;
The angry & agile body, starved & able
To consume indiscriminately;
The gently-pumping vein.
The portrait that emerges powerfully from this welter of words, memory and imagery is of a fiercely questing poet who isn't content to exhume the skeleton of her hardscrabble past at the mercy of historical forces that have little mercy to spare, especially for young black women. In Horsepower, Joy Priest breathes imaginative life into the bones of her past and leads it, like a prize filly, onto the sloppy track of American poetry, where it explodes from the gate.