Wednesday Campanella is a fresh, complex, and ever-changing project that combines a unique multi-genre blend of EDM, J-Pop, and hip-hop to make vibrant, catchy songs that have made a giant splash in Japan and abroad. Though they have shifted to the slower side of the spectrum these days, 26 year-old lead singer, KOM_I (pronounced Komu Ai), often raps on their tracks and producer Kenmochi Hidefumi's music, especially on their earlier albums, has a strong hip-hop feel, which makes sense because he also made music under Nujabes's Hydeout Productions.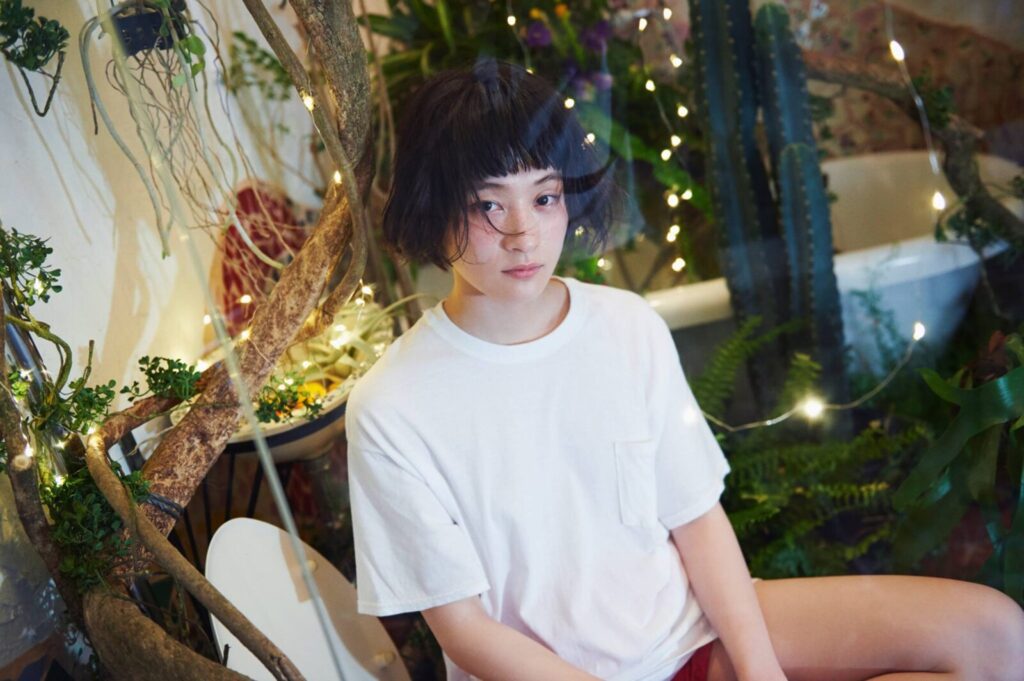 The name of the group is a reference to the day of the week that they met for practice and the themes of their songs often discuss larger-than-life historical characters and concepts, for example, Napoleon, Aladdin, or The Wright Brothers. KOM_I performed lyrics are often kind of Dadaist, pun-heavy, and seemingly stream of consciousness observations about events or peoples and the group decided that, despite being a trio, that only KOM_I would perform and be present during live performances.
Wednesday Campanella began taking shape in 2011 when Dir.F, a label manager at Tsubasa Records, met Hidefumi at the yearly Design Festa Tokyo event and the two started working together. In 2012, at a house party, Dir.F met KOM_I, a native of Kanagawa Prefecture, and invited her to join the group, which she did, while still being a high school student. In 2012, the group sold their first demo CD at Design Festa Tokyo and, in May 2013, the group released their first mini-album, "Crawl To Sakaagari". Later that year, in October, the group released their second mini-album, "Rashomon", which was only sold at Tower Records in Tokyo.
Their third mini-album, "Cinema Jack", came out in March 2014 and, eight months later, they released their fourth mini-album "Take Me To Onigashima Island". Finally, in 2015, they released their first full-length album called "Zipangu" and gained the attention of Warner Brothers Records, who signed the group.
After playing their first American show at SXSW in 2016, Wednesday Campanella released their first mini-album, "UMA", on Warner Brothers Records in June 2016 and then released their first major label full length, "SUPERMAN", in 2017, which rapidly expanded their fan base in Japan and abroad.
In 2018, the group released the "Galapagos" EP and is heading off on a world tour to promote it, taking them to Hong Kong, France, Taiwan, and many other magical places. KOMI_I's energetic, surreal, and powerful live performances are a sight to be seen, including her Wayne-Coyne-esque giant clear ball that she rolls around in, Lately, she has been modeling in Tokyo, appearing on Japanese television a lot, and is viewed as a fashion icon in Japan (and by GQ). You can get a taste of KOM_I's erratic dance moves, funky vocals, and truly unique performances via their myriad vibrant and vivid music videos.
You can find their music at wed-camp.com and follow KOM_I on Twitter, Facebook, and Instagram.