MaryJane is a hip-hop duo from Tokyo consisting of two MCs, Luna and Tsugumi. Luna is 38 years-old and is from Tokyo's Shinagawa Ward and Tsugumi is 37 years-old and hails from Sapporo in Hokkaido. The crew met in the Tokyo hip-hop scene and their sounds are deep in the soulful 90's style R&B vibes. The name MaryJane is, without a doubt, a reference to their love of weed and Dr. Dre-style California G-Funk hip-pop. MC Luna started out singing when she was young and appeared on the Showtime at the Apollo amateur night stage in New York. She started performing hip-hop around Tokyo in 2003 and performed many shows in clubs around Australia and abroad as well. She quickly gained the alias "Club Queen."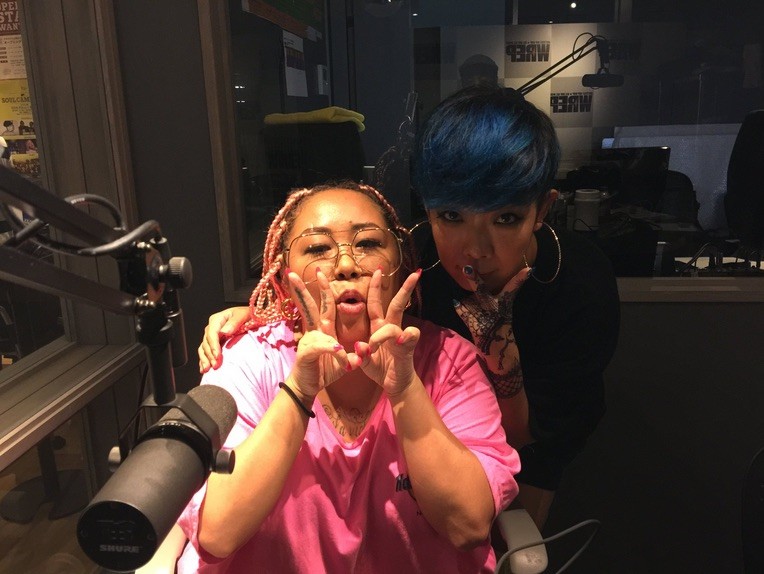 In 2008, Luna started her own label called LILBOOTY RECORDINGS and in 2013, she teamed up with producer and rapper, Tsugumi, who had gained notoriety through a group that she is in with her sister called SOULHEAD. In 2014, after collaborating for years on production as solo artists, together as MaryJane, they put out their first album called "Street Names". Since then, the two have enjoyed lots of success, released a handful of solo releases, and, in 2016, they released an EP called "Two". LILBOOTY also produces other artist's music, such as Aoyama Thelma and MINMI, and Luna is currently working with hip-hop dancer, NAZUKI, to promote her original hip-hop-inspired fashion brand, ViiDA.
You can find their music on their website and follow them on Twitter and Instagram.