Billy Swan and Harry Dean Stanton were friends. That's where the story begins and where, nearly five years after the latter's death, it sits today.
Yes, there were shared artistic passions – enough for Swan, a veteran songwriter and longtime bandmate of Kris Kristofferson, to strike up a tune or two on the road with the beloved Kentucky-born actor when he would moonlight as a musical artist. But mostly, they were neighbors in Southern California during the late 1980s and friends always.
The times when Stanton and Swan wound up on a stage to sing a song, there was no purposeful sense of spit and polish. It was just two pals making music in a manner that was loose and informal.
Swan, a featured performance guest at this year's Harry Dean Stanton Fest, chuckles a bit at such an assessment.
"You know Harry," said Swan, who turned 80 in May, in a recent phone interview from his Nashville home. "He was loose and informal, alright. We were all loose and informal."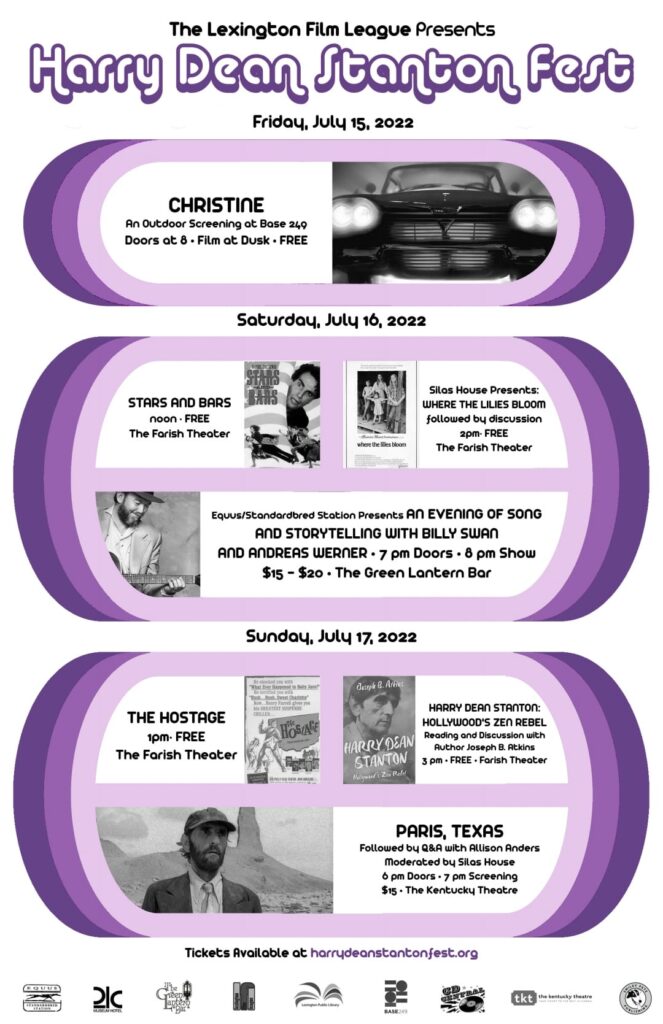 Kris crossed
To understand the friendship he built with Stanton, you have to first view the working alliance Swan created with Kristofferson.
"The first gig that Kris had when he started becoming known as a writer came when a girl who worked at The Johnny Cash Show got him a gig at The Troubadour in L.A. Kris and I wrote for the same publishing company. I would help Kris with his demos at times, so I would hear his songs a lot.
"Kris came in the office one day. He was stomping around, cussing, so I said, 'What's wrong?' He said. 'Well, the guy who was going to go out to The Troubadour to play bass for me backed out.' I said, 'Well, I'll play bass."
The catch? Swan had never played bass in his life. But how hard could it be to learn?
"It's just got four strings of guitar. I'd never played bass before but Kris said, 'Great,' immediately. That's where we met Harry and some other actors like Luke Askew and Dennis Hopper. Then I moved out there in 1978. Harry lived right up the road from me. I lived two houses from Beverly Glen [Boulevard]. You go up Beverly Glen to Mulholland [Drive] and make a right. The next right was Harry's house. So I'd go there or he'd come to my house, whatever. That happened for a long time."
Swan was already a name artist by this point. While his extended tenure with Kristofferson beefed up his dossier, Swan earned a major hit of his own in 1974 with a retro-fitting, Farfisa-organ-fueled single called "I Can Help."
"It was quite a surprise, for one thing, to watch it go up the charts. People were saying, 'Heard your song today, Swan. You've got a hit! You've got a hit!' But I just said, 'Well, I don't know.'
"Every Monday I would go over to CBS Records, where Kris and I used to work. They would get Billboard [the music industry trade magazine] in on Monday mornings. Bob Luman, the country singer, would be in there looking at Billboard. I'd go sit down beside him and he'd say, 'Swan, looks like you've got a hit.' And 'I Can Help' would be, like, No. 91. Then I'd go over the next week and it would be at 82. He'd say it again. 'Swan, you've got a hit.' Finally, it started going higher and I said, 'You might be right, Bob.'
"I Can Help" would eventually hit No. 1 on the country and pop charts in Billboard and establish Swan as a solo artist.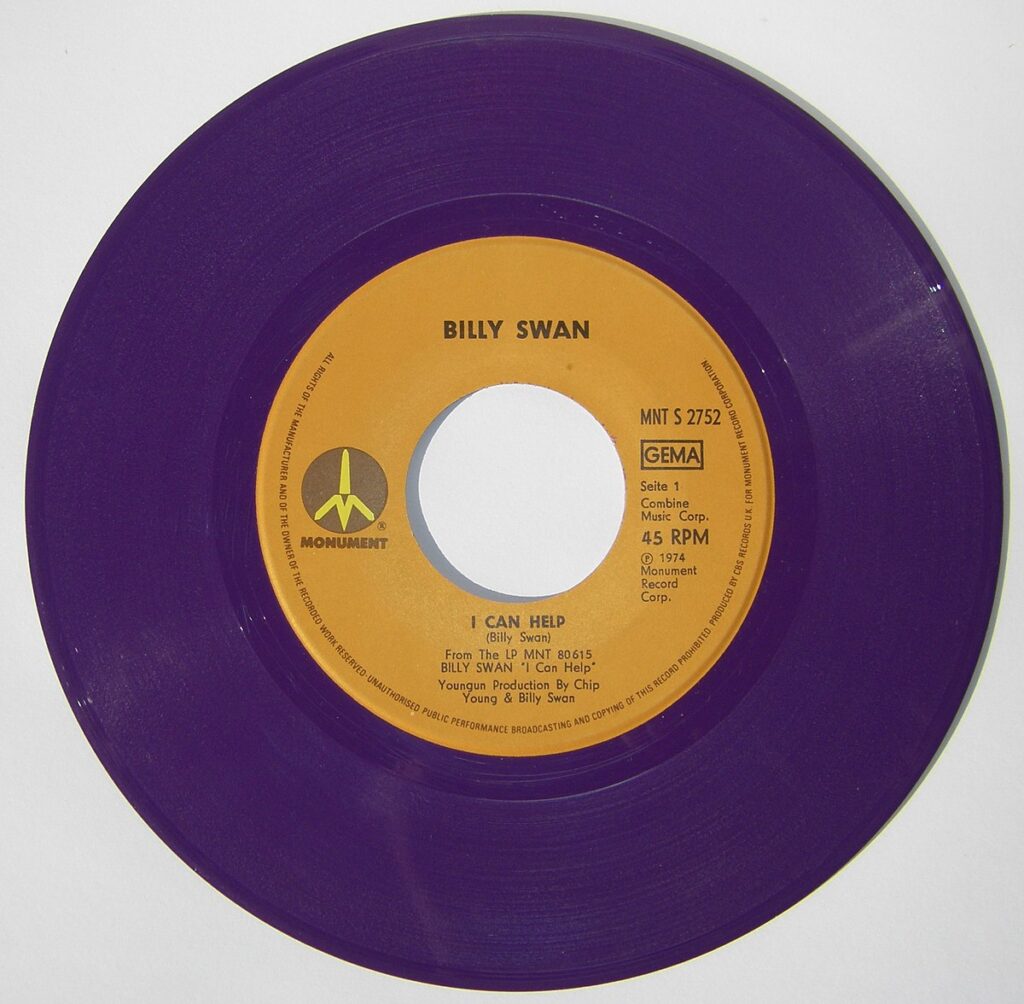 Harry sings
Harry Dean Stanton will always be remembered as an actor of exceptional range whose late-career roles brought an abundance of beleaguered small-town everyman characters to life. But there were times when his love of vintage country roots and ethnic folk music took him to a concert stage. He performed club shows in Lexington (The Wrocklage) and Louisville (Uncle Pleasant's), and at the close of the '80s backed Michael Been and members of his then-popular Santa Cruz-born band The Call.
Swan played shows with Stanton closer to their neighboring California home, with the exception of a brief Australian tour.
"Working with Harry was very easy. I was working with a friend. We would talk about different things. Here's one story I remember. He got to know Marlon Brando later on in life. They did that movie The Missouri Breaks. Brando would talk to him every now and then on the telephone. Harry said he was teaching him how to do Shakespeare. Brando would tell him how to do it. Harry added, 'Then nobody would say anything for three hours.' Brando would wind up watching TV.
"I would go to Harry's house and Sean Penn would be there. He was a real nice guy. We were rehearsing there one night at Harry's house and Bruce Springsteen came and sat there the whole night while we rehearsed. Every now and then, Bruce would say, 'Whose song is that?' Because we were just doing old songs. But he was a nice guy."
The film and music world of Stanton and Swan did bleed into each other, sort of, in the 1990 David Lynch film Wild at Heart. Though Stanton was part of an all-star cast that included Laura Dern, Diane Ladd, Willem Dafoe, and Isabella Rossellini, Swan was recruited to help out leading man Nicholas Cage take on a pair of Elvis Presley classics, "Love Me" and "Love Me Tender."
"Here's one funny story I'll tell you. I used to get jobs every now and then working with actors. In this case, I got a job through a music director to work with Nic Cage to help make him comfortable singing these Elvis songs. So that was fun. Later on, the musical director who got me the gig said, 'David (Lynch) wants you to be in the film and sing this song "Buried Alive" that you have. I said, 'Great. Okay.' So comes the day for us to shoot that. It was done in L.A. in a basement somewhere that looked like an old bar. It was just Willem Dafoe, Nicolas and myself. I was on a stage with my guitar. David shot me doing both of the songs all the way through. He kept saying, 'Give a big smile for the silver screen, Billy!' I didn't know what the heck I was doing.
So the movie comes out and Harry goes to a screening. I asked him, 'Harry, how did I look in the movie? Was it pretty cool or what?' He said, 'Man, you looked like a Rembrandt painting.' I said, 'What? A Rembrandt painting?' Harry said, 'Yeah, a Rembrandt painting.' The next day, my wife and I went to a screening. When that scene comes up, I'm sitting there on a stool in that bar not moving an inch, just playing a lick on the guitar. You can't even see my fingers moving hardly. The scene starts out, the camera's on the guitar and it backs up. Then you see me and the guitar and I'm not moving. So it does look like a Rembrandt painting. If you see the movie, you'll know exactly what Harry meant."
Donnie makes three
There is a third link to the friendship between Harry Dean Stanton and Billy Swan. It was provided by Donnie Fritts. An Alabama native who was an integral part of the fertile rock and soul scene brewing through the decades in Muscle Shoals, Alabama, Fritts was a lifelong friend of Swan. He also served extended time in Kristofferson's band, also worked as an active songwriter, and was also pals with Stanton. Fritts appeared with Stanton in Sam Peckinpah's 1973 Western Pat Garrett and Billy the Kid.
Fritts performed in Lexington at The Burl for the 2018 Harry Dean Stanton Fest. He died in August 2019.
"With the kind of music we make, everybody kind of knows everybody," said Andreas Werner, a Swiss-born record producer and songwriter who has collaborated with scores of roots-reared Southern musicians. He accompanied Fritts at The Burl and will perform with Swan for his July 16 outing at The Green Lantern. "But Donnie and Billy were almost like brothers. They were in Kristofferson's band together for a long time and wrote for the same publishing company in Nashville. Donnie was from Muscle Shoals, Billy was from Missouri, but they worked around Nashville.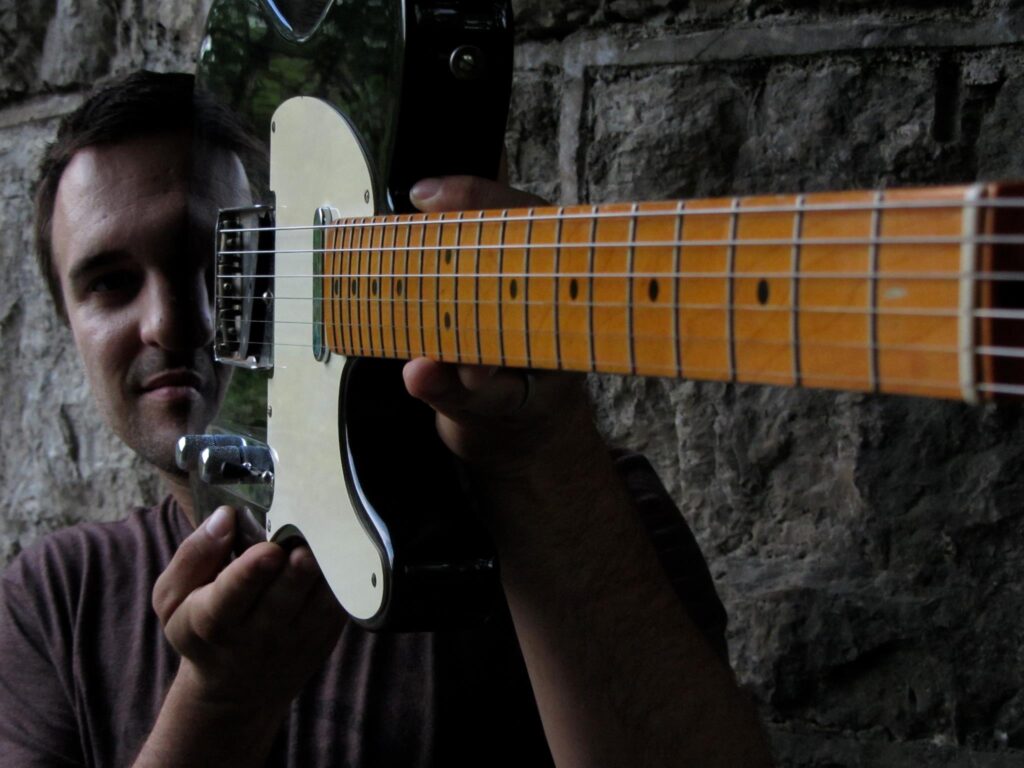 "He was just a beautiful guy. It was great just to have him as a friend. The music was what bonded us, but the friendship was what it was all about."
"Donnie and I knew each other since the '60s," Swan added. "We really were like brothers. We roomed together when we first started with Kris. In the later years, when he came to Nashville, he would stay with me at my house. We had a lot of fun together. It's just like when you have a friend. We'd make each other laugh."
A newly unearthed account of the music Swan and Fritts made together will surface in September when New West Records releases "Live @ Gilley's," a recording of a 1981 Kristofferson concert with his two longstanding bandmates providing full, spirited support.
"It's a good album," Swan confesses. "I've heard it, but the thing about it is I can't even remember us recording. The only thing I can remember about that gig was afterwards, we went to see Huey Meaux, the record producer. He produced Freddy Fender's 'Wasted Days and Wasted Nights.' He had been calling, wanting Kris to come by and see his studio because he was there in Pasadena, Texas, which is where Gilley's was. It was our last show of the tour, so we went over there and saw him, stayed about an hour.
The only other thing I can remember about that gig was none of us rode the bull."
"Billy, Donnie, Harry, and Kris Kristofferson, they are these real larger-than-life characters," Werner said. "Not just on-screen or in music, but real characters – the kind you really don't find anymore. They all kind of gravitated toward each other. They never compromised much for the mainstream, but just did their thing. Because they were so authentic, they found their audience."
Top image was provided courtesy of Billy Swan.
Billy Swan and Andreas Werner perform as part of the Harry Dean Stanton Fest at 8:00pm on July 16 at The Green Lantern, 497 W Third, Lexington, Kentucky. Tickets are $15 and $20. Doors open at 7:00pm. For additional ticket and festival information, go to: harrydeanstantonfest.org.