There is a word, one almost unavoidably attached to events of the season, that Justin Wells would rather you eject from your vocabulary when he comes home to play The Burl this month.
It's difficult to omit because the Lexington songsmith's annual December outing embodies so much of the spirit tagged to the word. The Burl show, dubbed Wine and Dine (slated for Dec. 14) is really two concerts in one. The first is an intimate, acoustic-based, singer-songwriter performance designed as a dinner show. True to the billing, the set differs from almost any other program presented at the venue during the rest of the year as it has the audience seated with a full dinner brought in. Later, after digestion commences, Wells and his band take the stage for business as usual, which in this case translates into an evening of articulate Americana and country-rooted music that is as eclectic as it is electric.
In short, the food is more than a novelty addition. It offers a sense of fellowship – specifically, the sit-down kind that surfaces when family and friends, as the old saying goes, break bread together. And for those who like the old school, rock 'n' roll kind of fellowship, there is that, too, to cap off the evening.
So what's the word Wells would prefer not be pinned to Wine and Dine? Take a wild guess.
"Holiday."
Though Wine and Dine, now in its fifth year, comes less than two weeks before Christmas and possesses a sentiment one would like to think seasonal celebrations are supposed to reflect, it is not a holiday-themed evening in any literal sense.
"I try to avoid that word 'holiday' as much as I can," Wells said by phone recently after finishing an opening set for the Texas band Shane Smith and the Saints at the Basement East in Nashville. "I do talk about fellowship because it is about getting everybody together, but there are certainly no holiday overtones.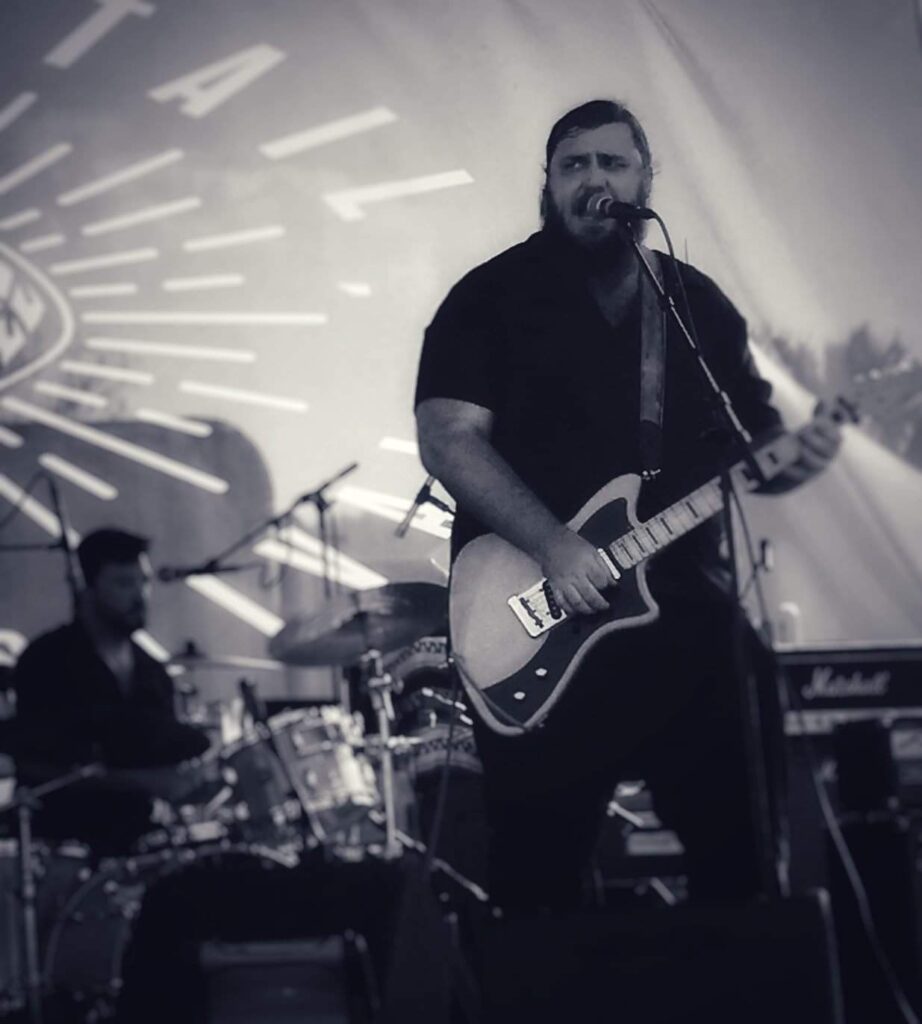 "To my knowledge, nobody has ever played a Christmas song at these Wine and Dine shows. No offense to anyone who's doing that kind of thing. That's just not what we're trying to do. We're bombarded with that already, man. We just came through what seems like two or three weeks of Black Friday. Now we've launched straight into non-stop Grinch. So, yeah, I'd like to counter all of that."
Supper's ready
Wells makes no secret of what he modeled Wine and Dine after. He borrowed (well, his exact words were "ripped off") an overlooked aspect of The Band's famed finale concert The Last Waltz – namely, how the all-star performance, held on Thanksgiving night of 1976, began with a fully catered banquet. Wells was after something a little simpler. In its first year, the meal was a barbeque dinner arranged by his friend Justin Taylor, who now operates the Roll 'n' Smoke food truck. Bourbon n' Toulouse will supply the eats this year.
"I don't know if feeding everybody was included in the ticket price for The Last Waltz or if it was some sort of additional thing, but I remember liking that idea of fellowship, especially around the holidays. We always try to have that towards the end of the year, just having everybody together. That can be a risky thing to do as a show, though. To do this near the holidays, you're competing with a lot of things. But that's where it started, just the idea of sitting everybody down and feeding them, having more of a dinner type show and afterwards having more of what I do."
The second Wine and Dine outing in 2016 (and the first one to be held at The Burl) had Wells doing double duty – playing the acoustic show as well as the full band headlining performance. That, along with all the production demands of the event, proved a bit weighty.
"I did that for the second year. That was more of a budgetary thing. That night, I swore I wouldn't do it again because it's all a little much as it is."
Then again, Wells may have felt the need to personally uphold what was already a high bar set by the dinner show at the inaugural Wine and Dine. Performing that year was a little known Lawrence County songwriter named Tyler Childers.
But much was in flux when Wine and Dine debuted in 2015. First was Wells' own professional situation. His band at the time, the Southern soaked electric troupe Fifth on the Floor, was coming unglued after nearly a decade together.
"That first year fell in the midst of many other things, like my band breaking up," Wells said. "It was already happening, really. In fact, a lot of people mistakenly point to that Wine and Dine as our last show because, in the interim – between those tickets being on sale and the show itself – we announced we were breaking up. We did a couple of final shows a few months later, so Wine and Dine wasn't our last time playing together, but it was one of the last."
Then there was the matter of a venue. Wells had planned on introducing Wine and Dine at the Manchester Street venue that had been home to Buster's Billiards and Backroom prior to its closing in late 2014. But the facility's new incarnation as Manchester Music Hall was just starting to open on a gradual basis in December 2015. That called for a move to the original Cosmic Charlie's on Woodland Avenue, which itself would shut down and relocate the following summer. It wouldn't be until Wine and Dine settled in at its now stable home at The Burl in 2016 that the event became a seasonal happening.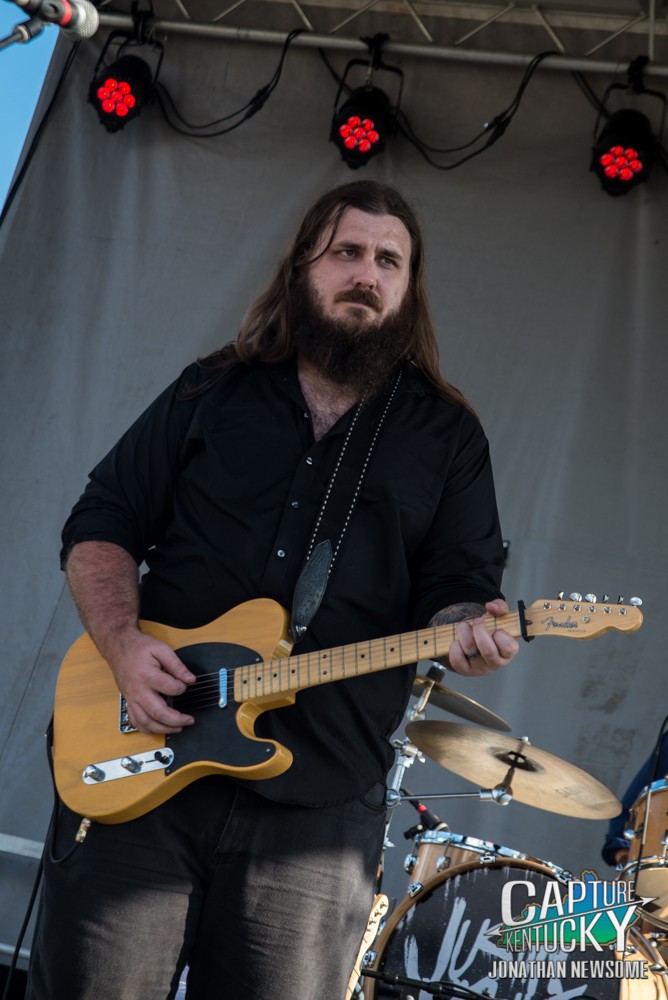 "If you remember, the layout of the original Cosmic Charlie's was a little odd. We got sequestered a little bit in the back. That might have been the vibe, but The Burl is absolutely the perfect place to do this. Certainly we've run into date issues there, making my schedule work with their schedule along with other artists' schedules, but it's always worked out. If I couldn't do Wine and Dine at The Burl, I don't know that I'd be interested in doing it anywhere else – at least not in Lexington."
The finality of the year thing
With its fifth year at hand and a stable sense of organizational flow in place, Wine and Dine has become an anticipated December event, one Wells feels is a comfortable fit for Lexington this time of year.
"That's the thing about a town like Lexington where people sometimes move on. It's not a small town by any means, but it is a college town. People are maybe there for school and then they're gone. Then again, they may come home this time of year or just have people visiting. Schedule-wise, it would certainly be easier to do something like this at other times in the year. But there's this whole finality of the year thing.
"I don't know, to me, the vibe of having people together is what this is about. There are people who tell me, 'Well, I've been every year' or 'I've been coming since the second year.' Sometimes, that can be almost more fun than the performance. It's having people together and getting some good food and hopefully making it a memorable show.
"I mean, I don't play in Lexington more than a couple of times a year anyway. I don't want any show to be just another show, much less this one."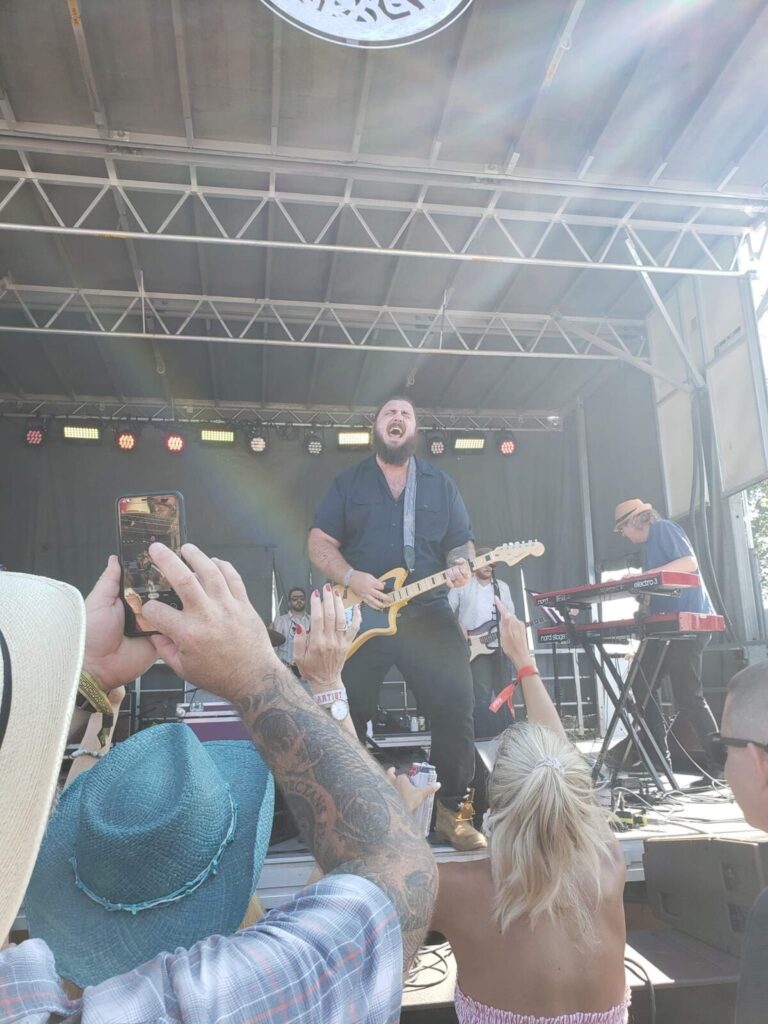 Wells says he also gets a charge out of presenting artists at Wine and Dine that might be somewhat new to Lexington audiences. Kansas City-turned-Kentucky songwriter Adam Lee will handle duties for the dinner show while one of the city's more remarkable young country stylists, Abby Hamilton, will be featured in the evening. In fact, Wells is so keen on the visibility of other artists at Wine and Dine that he has contemplated bowing out of the event altogether as a performer.
"We built Wine and Dine on the back on my old band's fanbase and my solo career fanbase. But I would like to keep it going regardless of me. If I'm not in town, if I'm on the road or doing something where I simply can't be there when I need to be, I wouldn't want that to keep the event from happening.
"My goal was to be part of this for the first five years. Once the second year was locked in, I was kind of committed to five. I definitely want to keep it going. Will I always be there to play the show? Maybe not. I don't even know if it's really necessary that I am. I think the spirit of this event is what it is."
Justin Wells' Fifth Annual Wine and Dine will be held Dec. 14 at The Burl, 375 Thompson Road. Dinner show featuring Adam Lee with food from Bourbon n' Toulouse is at 7 p.m. Justin Wells with special guest Abby Hamilton will perform at 8:30 p.m. Tickets are $25 for the entire program and $15 for the evening show only. For tickets, go to theburlky.com.
Top Image Photo Credit: Joshua Smith