It's a few days prior to when Larry Cordle hits the road again and the phone is ringing.
Calling in isn't a high profile country music collaborator, although he has been in contact with several of late. An especially noteworthy one, in fact, hails from Cordle's native Lawrence County.
Similarly, the call isn't bringing word of another award for his champion sense of composition. That came the previous weekend, when the Society for the Preservation of Bluegrass Music of America (commonly referred to as SPBGMA but pronounced in loosely acronymic terms by bluegrass enthusiasts as "spigma") informed Cordle that the organization had named him Bluegrass Songwriter of the Year. Again. He took home the same trophy in 2019.
No, on this February afternoon, Cordle is dealing with logistics. He's on the phone for the second or third time in as many hours sorting out hotel reservations for members of his Lonesome Standard Time band ahead of an impending weekend concert in Alabama.
That's right. The Songwriter of the Year who is also a member of the Kentucky Music Hall of Fame and a celebrated bluegrass stylist whose songs have been recorded over the past three decades by the likes of  Garth Brooks, George Strait and Alison Krauss, is arranging hotel accommodations.
"Well, you know the bluegrass business," Cordle said. "I guess some people can delegate it out to their road managers. But, man, I just wear so many hats that I can't honestly ask somebody to do this. My life is just too complicated. It's too complicated for me, so it would be a nightmare to parcel this out to somebody else. And horribly expensive."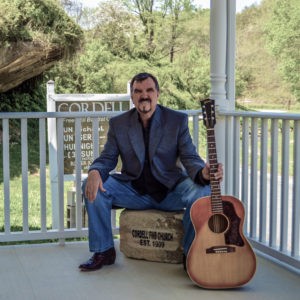 Karma is an intriguing thing, though, even in the world of bluegrass. As Cordle deals with locking down hotel details for his bandmates, one of the country music's most lauded new celebrities – the hometown accomplice mentioned earlier – is making room for him on what is perhaps Nashville's most revered concert stage.
The Tyler Connection
The week after the Alabama gig, Cordle will head to Music City – specifically, just a few blocks removed from the legendary complex of record label offices, recording studios and publishing companies he depicted going up in artistic flames on his 1999 song "Murder on Music Row." In short, Cordle will be playing the famed Ryman Auditorium on a sold-out bill with Tyler Childers, the artist whose sense of rural storytelling detail has made him a Grammy-nominated country and Americana music sensation. He also hails from Lawrence County and has regularly cited Cordle and other regional greats, including Ricky Skaggs (who had one of his first hits with Cordle's "Highway 40 Blues"), as heroic influences.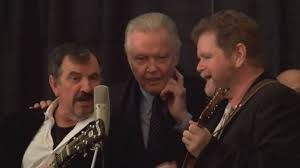 The soft-spoken Cordle is both moved but also mildly bewildered by the recognition.
"Tyler is from Lawrence County, like I am and Ricky is. I didn't know a lot about him at first. About three or four years ago, I worked a show with him in Huntington. It was down on this riverbank at a little amphitheater. We played our set to 150 to 200 people there. It was nowhere near full, but we had a good set.
"A disc jockey I knew from up in that area asked me afterward if I knew Tyler. I said, 'Well, no I don't. I've seen his name around and stuff.' He said, 'Well, he's building a great following.' That's when I looked up on the hill. By that time, it was nearly full for Tyler's set. He said, 'Maybe you ought to hang around here and listen to a couple of his songs.'"
Fast forward to the end of 2018. In the midst of a sold-out string of shows at the Louisville Palace, Childers, already well into his transformation into a major concert draw, has picked Cordle as a show opener. It would be a far cry from the Huntington gig and a primer for what the songsmith is about to experience at the Ryman. Cordle simply views all these shows as a collective affirmation of the powerful country muses that have always inhabited Eastern Kentucky.
"I remember making some comment to Tyler's manager. 'I can't believe you sold out all these Palace shows.' He said, 'Larry, this is the way it is everywhere. This is not a Kentucky thing.'
"Eastern Kentucky, man. It's amazing how all that's come along. I mean, look at Chris Stapleton. He basically does his own thing. No one was running over themselves to help him. He was already making a good living as a songwriter, but the singing career was basically his doing. Same thing for Sturgill (Simpson). Just the fact that all those guys are from within 60 or 70 miles from one another is so strong."
Curiously, the regional references, imagery and sentiments that have made Childers' music so distinctive were qualities Cordle felt might isolate the young artist's music from wider acceptance and a larger audience.
"I could tell Tyler had this real raw bone energy that was really excitable to crowds. But my first thought was his songs were so regional that I didn't know how in the world it was going to work out for him. He had those things like that Virgie song ("Follow You to Virgie"). Well, I know where Virgie is, but a lot of people probably don't. I mean, I knew his songs were really great, but I was surprised that they blew up like they did.
"That shows you how little I knew about it."
Eastern Intrigue
Okay, so Cordle is a better songwriter than fortune teller. Luckily, he remains fascinated by the possibilities of a tune and the kinds of audiences that will take to one he has put his name to. A recent single, a spry string music reverie titled "Breakin' on the Jimmy Ridge," wound up at the top of the Bluegrass Today Top 20 Song Chart in December. It will be part of an upcoming album called "Where the Trees Know My Name" due for release in May.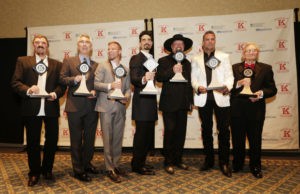 It's a telling title. As the critical and commercial prominence of artists like Skaggs and Childers, as well as Cordle himself, attests to, there is something whistling within those trees that inspires music of such reverential depth. The rest of the world may cheer on its unspoiled blend of country cheer and candor. But for Cordle, music is a statement of life. It stands as a reflection of the family and community he grew up with and a milestone of faith that has helped him brave a battle with leukemia that been in remission since 2016.
"My parents and grandparents had just come out of the depression and they worked hard. I tell you, a big part of my life was growing up with us getting together and playing music around here. We couldn't hardly get TV. In the late '50s and early '60s, watching our TV was like watching ghosts. But my grandfathers and uncles on both sides of the family were great storytellers. They had all these great stories to share. I can't tell how many of those things that I've made songs out of.
"The work ethic of those people was incredible. They were so connected to that land, but it was a hard life. We romanticize about the good times – you know, 'the good old days.' Well, they were only the good old days because your mother and daddy took care of you. We still had to work hard. Me and my brother tried to get out of there as much we possibly could because it was hard, backbreaking work. But some way or another, that found a firm place in my mind for these songs I've written over the years and the stories they've told me that I have made into songs.
"I don't even know how it all works. For some of these things, I feel I was just sitting there holding the pencil. I don't know. All that comes from a higher place. It's a reminder of where you came from and not to get away from where you came from. No matter where I live, I'll always be from Eastern Kentucky."
Larry Cordle and Lonesome Standard Time perform at:
+ 7:30 p.m. Feb. 15 at the Ryman Auditorium in Nashville opening for Tyler Childers. The performance is sold out.
+ 6 p.m. Feb. 22 at Meadowgreen Appalachian Music Park, 303 Bluegrass Lane in Clay City with The Tommy Webb Band. Tickets are $15. meadowgreenmusicpark.com.
+ 4 p.m. Feb. 28 at the Clarion Hotel Conference Center North, 1950 Newtown Pike as part of the two-day Bluegrass in the Bluegrass. Tickets are $45 each evening, $80 for both nights. samjambluegrass.com/bluegrass-in-the-bluegrass.