The life of most working musicians, if they strive for any kind of notice outside their hometown following, involves being a journeyman. Tim Easton is no exception, although in his case, the traveling comes naturally.
Whether it was the seven year stretch he spent gigging though London, Paris, Madrid and more or the scores of Stateside locales he has called home, stretching from Akron to Joshua Tree, Easton has remained an artist on the move. In fact, after he makes a return visit to Lexington via a June 19 concert at The Burl, he will be off to shows in Alaska, the Netherlands and Estonia before 2019 winds down.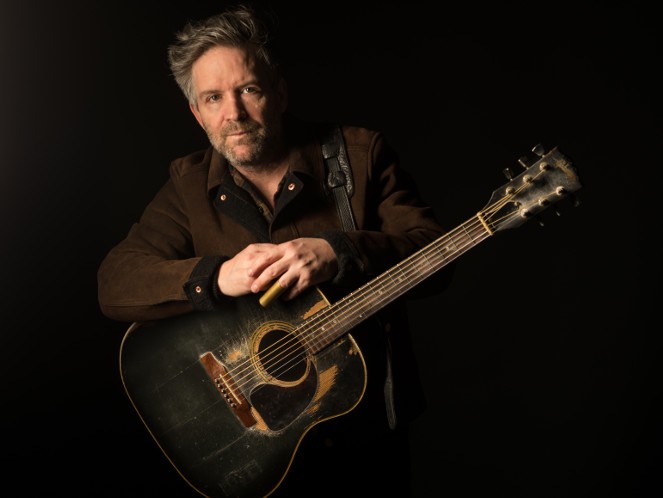 It's no wonder then that "Exposition," the latest in a series of sterling solo albums by the veteran songsmith, was also made on the road. Travel, it seems, is more than a mere work requisite. For Easton, it's an integral part of his existence.
"It started out young," he said recently by phone during a brief "nesting" stay at a rented country home in Leipers Fork, Tenn. "It started out when my parents moved to Japan. I, being in the second grade, had to go with them. So what started out as something in my youth has now grown into a lifestyle. I feel comfortable traveling. I love to see new places and mostly the people in those places. It has made me, I suppose, something of an armchair anthropologist."
Protect Me
Easton's travels have taken him to Lexington on a regular basis for over two decades, whether it was through introductory shows as a member of the Haynes Boys at the long defunct Lynagh's Music Club or high profile opening act sets for artists like Lucinda Williams to more distinctive shows and settings. Among the latter was a 2007 stop at the Christ the King Oktoberfest where Easton offered a song titled "J.P.M.F.Y.F." It stood for "Jesus Protect Me From Your Followers." "Not all of them," the song went in a sheepishly confessional tone. "Just the ones who turn love into fear and hatred."
Fortifying those performances were recordings rooted in folk-related narratives and accents that shifted from Byrds-like lyricism, such as 2006's "Ammunition" (the record that featured the original version of "J.P.M.F.Y.F"), to the unadorned solo acoustics of 2018's "Paco and the Melodic Poloroids" (which featured a starker update of the tune retitled as "Jesus Protect Me").
"The life of the songwriter or writer involves constant observation, note taking and a fair bit of travel, I'd say," Easton said. "With all of my favorites, from Hemingway to Woody Guthrie – with any writer, really – there seems to be a fair amount of traveling in their lives. Mark Twain had a lot to say about it, about the traveling, about what it does for you.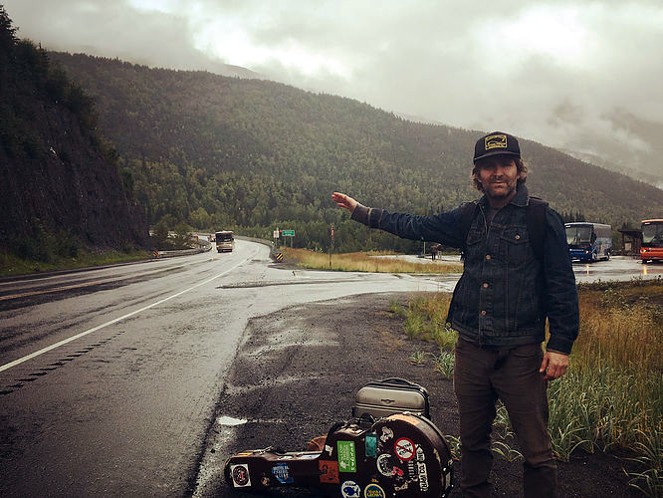 "I feel the same way about America, about our country. I wish more people could actually see the third world just so they could be grateful for how great we actually do have it here, even though all around us, everywhere, there is extreme poverty and extreme wealth. Yes, the balance is difficult. But going to a third world country really helps put it all in perspective."
Easton's newest album, "Exposition," due out just five days before his Burl concert, takes even further advantage of traveling as a modus operandi for making music. It was cut in very portable fashion at numerous locations favored mostly for their aesthetic, cultural and historical appeal. Among them were the Okemah Historical Society (Okemah, Okla. being the birthplace of Woody Guthrie) and the Gunter Hotel in San Antonio (where blues giant Robert Johnson famously recorded in 1936).
"Today you can record almost anywhere you wish simply because technology has made it possible," Easton said. "So pop-up studios, or setting up studios in a house or a comfortable location, become so easy. You wake up, make some coffee, have some breakfast and get to work. It's like anywhere else. The room definitely dictates the vibe.
"I had a plan to make two very stripped-down folk albums in a row ("Paco and the Melodic Poloroids" being the first) in order that I might be able to survive in the modern music business. In other words, the plan was not to spend above my means in regard to fancy studios, backing bands and producers. Instead, I wanted to make the kind of record that I would love to listen to around the house, which are solo folk albums. Really, that's what this was all about. I plan on returning to the full band and all that for the next one. But in the meantime, I wanted to make two stripped-down folk albums of exactly the music you would expect when someone saw me live and said, 'I'd like to buy some music from you.' You can hand them basically what they just saw and heard."
Plot Exposition
The 10 songs making up "Exposition" play out in varying ways. Some possesses a theme that is detectable within its title, such as "Don't Speculate, Participate," a call for action at election time or, as Easton terms it, "an apathy busting anthem."
"If you don't give a damn, then you've nothing to say," Easton sings a manner more soft-spoken than scolding. "If you won't give a damn, step out of the way."
"I'm not trying to tell anybody who to vote for. I just have this feeling that if more of us participated, more of us would be satisfied with the results. If more people participated, it would just be a happier society. Also, that entire expression came from when I was marching in London way back in the day. I was marching to raise awareness for a guy who was in prison. His name was Nelson Mandela. All these big artists – Big Audio Dynamite, Boy George, Sting, Billy Bragg – sang at it. At one point, this guy with a green pointy haired mohawk said, 'Don't spectate, participate.' So I filed that phrase and used it to kind of address voter participation. Simple as that."
Balancing such directness are "Saint Augustine" and "New Year's Day," less obvious requiems for a battered soul whose life tribulations largely mirrored Easton's own.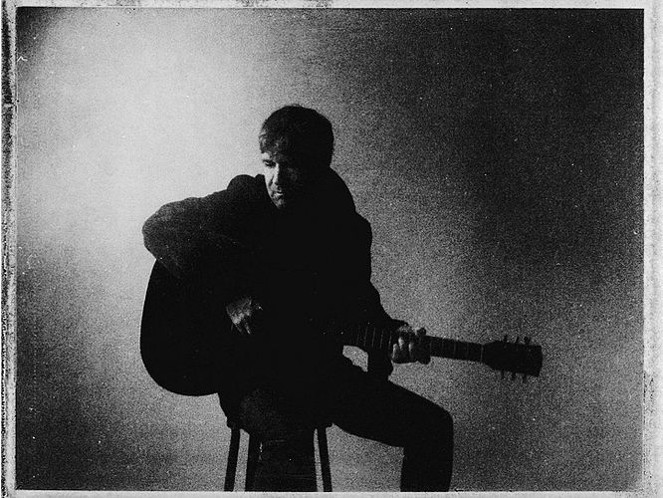 "A lot of times a song will be autobiographical, but in such a way that it could be about anybody. In this case, I woke up in Saint Augustine and wrote those words down. Then I finished the song in Spain months later on a train. No one else was in the compartment with me, so I just finished it there. It's definitely a requiem for the destructive life I was living.
"As you'll see in 'New Year's Day,' I've had gone through some personal things in the last couple of years. I got divorced. We have a child, so it's been an interesting nesting period for me. I'm just happy to say that we all get along and we all want to support each other in the work we do."
Glorious perseverance
For the better part of his career, Easton has been an independent recording artist. There was an extended period spent with the Americana-leaning New West Records (distilled on the fine 2013 anthology "Before the Revolution"), but even then, he worked far afield from major label pull and promotion.
Today, Easton is the CEO of a one-man operation. That means on "Paco and the Melodic Poloroids" and "Exposition" Easton handled nearly everything on his own, from the recording to the packaging to the distribution of his songs.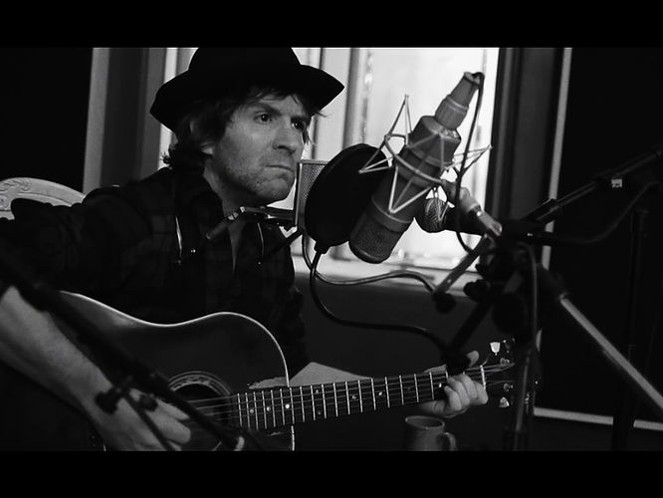 "By music business standards, I'm not really selling the kinds of numbers that enable a whole record company to carry on. But with my little folk stuff, I'm able to live comfortably and really enjoy myself as a traveler. I'm able to blend into society enough to be able to observe it. So it's, like, the best. I don't have financial stress, but I work hard. I travel a lot. I perform a lot.
"Also, as president of the record company, I give myself the occasional bonus. That occasional bonus is to go fishing somewhere, eat a good meal every so often and treat myself with respect. I struggle, but then I also persevere. Sometimes it's a struggle, but mostly it's glorious perseverance. How about that? Really, I'm very lucky. I get to travel around the world and play music.
"I'm not the greatest singer in the world, but I can pick a guitar just fine and I have stories to tell. I've honed my solo act into way more of an entertaining time because of observations of people and my heroes at work over the years. I've learned to put on a better show as a solo artist. I can do it by myself, so why not? It's way easier on the company payroll, too."
Tim Easton performs at 7 p.m. June 19 at The Burl, 375 Thompson Rd. Tickets are $12. Call 859-447-8166 or go to www.theburlky.com.