We've asked a number of people to write brief reaction pieces to art critic Jerry Saltz's recent piece in Vulture,"The Last Days of the Art World … and Perhaps the First Days of a New One". The writers were also asked to comment about the effects the virus and resulting mitigation steps have had on their work. We will be publishing these pieces over the next several months.
On February 28th, Quappi Projects opened an exhibition featuring nineteen artists from around the nation and world. Two days later, I flew to New York to exhibit at SPRING/BREAK during Armory week. I was in the city for eleven days; the New York fairs were well attended, but with each successive day the mood grew more worrisome. I left the city shortly before the quarantine began. After returning to Louisville, I honored a handful of appointments at the gallery until Governor Beshear's directive to shutter all non-essential businesses. Our opening reception was well attended, but it is disappointing for both the artists involved and the viewing public that the show has been seen by so few people. This, however, seems a small concern when lives are at risk.
The current exhibition was scheduled to close April 10th, but will hang indefinitely for the time being. That sounds contradictory, but with no way to know what is to come, planning is impossible. Our next exhibition has been cancelled. The artist's concept had a meaningful tie-in to the Derby and with its postponement we can't simply wait for reopening. Moving forward, the rest of the schedule is up in the air. While I do feel utterly unmoored by the current reality, there is positivity in even the idea of future exhibitions. I am holding on to that hope.
Regarding my own painting practice, I still have studio access. Traveling there requires only a short drive, after which I work in isolation. It seems safe and I have spent a few days each week painting.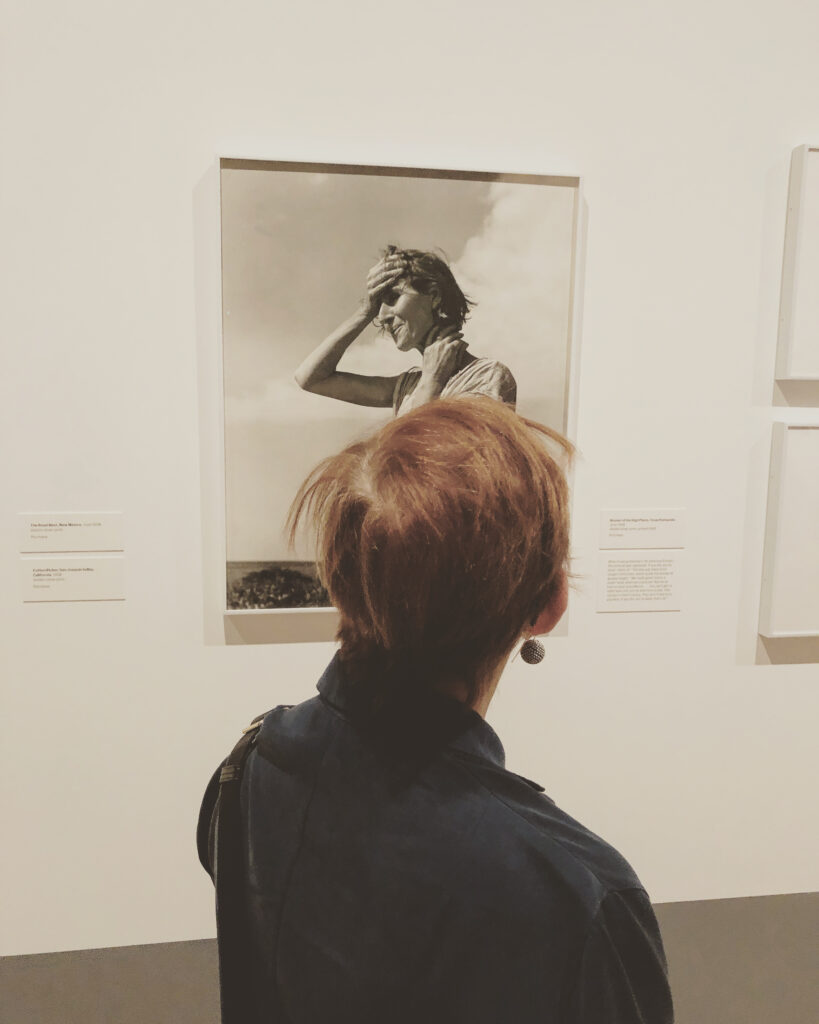 None of us know what the post-COVID landscape will look like – any prediction is just conjecture – but something will unfold. Saltz writes that Chef David Chang expects 90 percent of restaurants to close and "surmises the food world will return to the pre-internet days of the 1990s." I can't speak to that industry, but with regard to ours, a return to the "pre-internet" era is simply inconceivable. The internet and social media have connected us in previously unimaginable ways, and there is no disengaging from that. I have developed immensely rewarding relationships with so many artists – mostly young, mostly queer – and we support each other professionally and personally; this has felt even more meaningful throughout this collectively endured isolation.
Saltz is right that this crisis could exacerbate inequalities between winners and losers. "Losing" may now be synonymous with nonexistence. Those of us who have been functioning – and surviving – outside the art world's uppermost echelons must continue to support each other however we can. As we always have, artists and gallerists will advocate for our position in a culture that often sees us as extraneous, but perhaps a greater appreciation for our contributions will emerge since so many have turned to the arts for solace. After this period of societal crisis and existential introspection, I hope more value and attention will be placed on complex work in lieu of the clever, flippant, and depthless. Undoubtedly, art and artists will adapt, abide. Collectors, too.